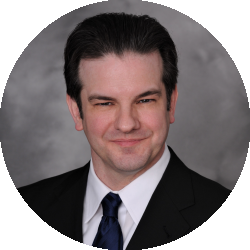 Latest posts by Randolph Taylor
(see all)
Investors Avoid Fixer-Upper Apartments
CoStar Analysis Shows Buyers Fleeing to Safer Middle-Tier Properties
Apartment investors are getting nervous about buying fixer-uppers, according to CoStar's latest analysis.
Property sales fell about $10 billion from normal levels in April and May.
But things are even more shaken up than that. The trend toward buyers favoring older, suburban properties to spruce up and boost rents in a value-add strategy seems to be over.
"If we zoom in on the recent period, we see that the number of lower-priced trades has really dropped off. Investors just don't seem willing to take a chance on value-add and opportunistic deals right now," said John Affleck, vice president of market analytics for CoStar, in a new video. Lower-end deals, which began to dominate the sales market before the coronavirus shutdown, are becoming rare, he said.
He pointed out the lowest-priced U.S. deal over the past two months was a $10.3 million sale for 184 units in a 1979 garden-style complex in Shreveport, Louisiana. The seller acquired the property in 2014 for $6.2 million, earning about 10% per year.
At the same time, listings and sales of high-end properties are also down.
"Investors in the time of COVID have favored the middle market," said Affleck, pointing as an example to a 480-unit, 2002-vintage complex outside Denver that sold for $119 million, or about $248,000 per unit. Eaton Vance, the seller, bought the property in August 2012 for $68 million, earning a price gain of about 7.5% per year.
CoStar data shows an estimated apartment price discount of about 10% as a result of the coronavirus.
"Does that mean apartment prices are down 10% across the board? Well, we're not quite ready to say that yet. This analysis is based on a relative handful of repeat trades, and there may be other reasons why these deals are selling for relatively lower prices. But, the falloff in returns on repeat trades is a leading indicator of the impact of the pandemic on multifamily pricing."
Source: By John Doherty CoStar News June 16, 2020, | 07:44 P.M.