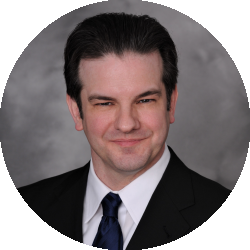 Latest posts by Randolph Taylor
(see all)
This could be a problem for investors as inflation continues to rise.
The pace of apartment rent growth is slowing, according to a report from RealPage. While it seems to be a seasonal issue, the news comes at a bad time for multifamily investors and property owners as rising inflation creates a greater need for investment hedging.
First the good news: Year over year, rents were up 13.1%. That compares to average annual rent growth between 3% and 4% during the last decade, the report noted. In 2015, prices jumped a bit more than 5%.
But, RealPage also reported that asking move-in rents were up in October 6% over September, the slowest pace since February.
The company called this "the normal seasonal pattern," but other forces are in effect as well, such as progress in dealing with Covid-19 and uneven progress in pandemic rental assistance reaching tenants and then landlords. Also, in some major markets where vacancy rates went up as people bailed out, rental rates dropped, meaning a lower baseline that could make a return to normalcy look like growth when it was regaining lost ground.
Also, averages are never the whole story. Florida was a major factor in October growth, as "Florida markets accounted for nine of the country's 12 metros with the biggest rent bumps in October." A portion is likely due to the population shift from the Northeast. The resulting demand helps support higher prices.
Fort Lauderdale, Austin, Las Vegas, Jacksonville, Orlando, and Atlanta all saw annual growth of 20% or more in asking rents for new leases.
Some larger metros, like San Francisco, San Jose, Chicago, Oakland, and Kansas City saw drops ranging from 0.1% to 0.9%. The apparent growth isn't true for all geographic markets in the country.
There are also signs of backlash in some areas. "Despite the fact that rent growth in the Twin Cities rarely inches ahead of the national norm, voters in the city of St. Paul just approved one of the country's most drastic rent control measures, and those in the city of Minneapolis granted local government office holders the right to enact unspecified rent control measures," the report said.
The report noted all-time occupancy rates of 97.3% in October, though Apartment List's numbers for September showed a slight rise in vacancies.
These figures take on a different meaning given the October consumer price index's increase of 0.9%, making a cumulative inflation rate of 6.2% than a year ago. Real estate is considered a good inflation hedge because rent increases can cover the bite. But if rent increases start to drop, there may not be sufficient hedging ability. But then, it will take more data to understand trends more fully.
Source: Is It Time to Worry About Multifamily's Slowing Rent Growth?