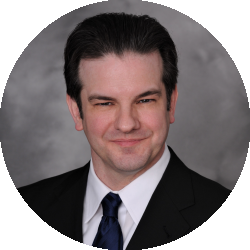 Latest posts by Randolph Taylor
(see all)
Landlord pockets $46 million payout in apartment refinancing
The owner of one of the biggest apartment complexes in the Chicago area has refinanced the property with a new mortgage, pocketing nearly $46 million in the process.
Forest City Realty Trust took out a $92.7 million loan on the Pavilion Apartments, a 1,114-unit property near O'Hare International Airport, according to Cook County property records. After paying off about $47 million in old debt on the complex, the Cleveland-based real estate investment trust pulled $45.8 million in cash out of the property, according to a report by Fitch Ratings, the debt ratings firm.
The refinancing allows Forest City to profit from the Pavilion's rising value without selling the property. Many apartment landlords over the past few years have pulled large sums out of their properties through cash-out financing: As multifamily values have increased, they have been able to borrow a lot more against their buildings, pocketing gobs of cash after paying off their smaller old loans. Not only do they get to hold onto the property, but they also don't have to pay capital gains tax when they refinance.
Refinancing has become a more popular option for all commercial real estate investors. Refinancing loans accounted for 61 percent of U.S. loan volume in the first quarter, up from 45 percent three years earlier, according to Real Capital Analytics, a New York-based research firm.
The Pavilion, which was built in 1968, was appraised at $186.2 million, or about $167,000 a unit, according to the Fitch report. The new loan was packaged with other apartment mortgages to secure a bond offering by Freddie Mac, the big government-backed housing finance agency.
A Forest City spokesman did not have an immediate comment. The company, which acquired the Pavilion in 1992, is best known here for its massive Central Station residential development in the South Loop. In addition to the Pavilion, Forest City's Chicago holdings include two apartment towers in the South Loop.
The Pavilion, a mid-priced, or Class B, property at 5441 N. East River Road, was 90.9 percent occupied in January, according to the Fitch report. The property generated net operating income of $9.1 million over the prior 12-month period. The Pavilion's interest-only loan matures in 10 years and carries a 4.05 percent interest rate.
Though Forest City received a big payout in the refinancing, the company recorded a $2.4 million loss tied to the extinguishment of the property's old debt, according to a company filing with the Securities & Exchange Commission.
Source: Crains Chicago Business Abby Gallun June 19, 2018