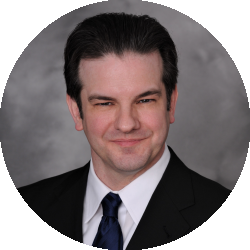 Latest posts by Randolph Taylor
(see all)
Date & Time:
Friday, January 13, 2023
09:30 AM – 11:30 AM CST
Location:
Lorena's Banquet
543 W. Lake St.
Addison IL 60101
View Map
Format In-Person
Price: $35 Member $45 Non-Member
Dr. Chan received his BBA in Finance & Investments from Baruch College in 1979. In 1983, Anthony received his M.A. in Economics followed by his Ph.D. in Economics in May 1986 from the University of Maryland. In addition, Anthony also spent time at the Board of Governors of the Federal Reserve in Washington, DC as a Doctoral fellow from 1985 to 1986. Upon graduating, he became an Economics Professor at the University of Dayton from 1986 to 1989 and successfully published many academic articles. Next, he joined the Federal Reserve Bank of New York as an Economist from 1989 to 1991. Anthony also joined Barclays de Zoete Wedd Government Securities, a Government Securities Primary Dealer, from 1991 to 1994 as a Senior Economist.
Anthony joined JPMorgan in1994 and retired in 2019. During his tenure, Anthony addressed over one hundred thousand clients each year and delivered presentations to many Central Banks around the world, including China's PBOC, the Bank of Korea, and almost every Central Bank in Latin America. Currently, Anthony also spends a great deal of his time traveling around the world (e.g., to Asia, Europe, and Latin America) and in the United States delivering Client Presentations that focus on the Global Economy/Global Financial markets. Anthony is also a member of the prestigious Blue-Chip Monthly Forecasting panel. In addition, he served on the Economic Advisory Committee of the American Bankers Association from 2001-2002. One of his most important responsibilities of this ABA group was to brief Alan Greenspan and the rest of the board members in Washington, DC twice a year in an off the record session.
Anthony has also been quoted in media outlets such as The Wall Street Journal, Barron's, The New York Times, The Washington Post, The Chicago Tribune, The Los Angeles Times, and Investor's Business Daily. He has made over 650 live TV appearances in media outlets such as CNBC, CNN International, Fox Business News and CGTN, Chinese Television.
Deeper Personal Background
From Public Housing to Banking Royalty
Turning Adversity into Impact
Dr. Anthony Chan spent a quarter of a century as chief global economist for JPMorgan Chase, driving imperative dialogue around world markets and their impact on consumers and global communities. He's fluent in the needs of different cultures and geographies; able to tailor his talks to industries, sectors, and convenings that are looking for insight and inspiration from someone who built their career from the ground up.
While Anthony retired at the top of his game, he didn't get there through luck or leverage. His story is one of sheer grit. Born in New York City, to a Puerto Rican mother and Chinese father, his parents were blue collar; the former a maid, the latter a waiter at a Chinese restaurant. Their drug infested neighborhood tested Anthony but the powerful work ethic instilled by his parents kept him focused, dodging the perils of drugs and other risky behaviors. He worked the fryer at a local KFC which left him with scars on his arms from hoisting lard in and out of the scalding hot french fry machines – scars that, mistaken for track marks, earned him street cred and a wide berth from menacing neighborhood youth.
Sadly, Anthony's dad died of a brain aneurysm when Anthony was in elementary school; an event that rocked his mom and caused her to dissuade Anthony from pursuing higher education and a demanding career for fear he would meet the same demise. She wanted him to stay the course: stick to his working class roots and help keep the family afloat. Anthony wanted more out of life. After becoming intrigued by a segment about economics on tv, so he told his mom he was going out partying but he snuck off to the New York Public Library to learn more about his new found passion. He studied courses on his own since no one – not his mom or his teachers – would support him in his quest to be and do better. He was told he was a half breed and that kids like him would never make it into the higher levels of society.
Anthony went on to become the first person in his family to receive his high school diploma and his bachelor's degree, all on public assistance. Let that sink in.
He would go on to get his master's degree and then his PhD. His thirst for knowledge is boundless; his desire to engage and move the world forward unstoppable. And now, in the next chapter of his life, Anthony is putting his vast experience to work for your audience: sharing insights, information, and inspiration that will accelerate innovative thinking and results for organizations and the communities they serve.
Dr. Anthony Chan was Managing Director, Chief Global Economist at JPMorgan Chase & Co. (1994-2019) in New York City. He earned his B.B.A. in Finance and Investments degree from Baruch College in 1979, and his master's (1983) and doctorate (1986) from the University of Maryland. He has worked as a professor at the University of Dayton, and was an Economist at the Federal Reserve Bank and at Barclays. From 1985 to 1986, Chan was a Doctoral fellow at the Board of Governors of the Federal Reserve in Washington, D.C. Anthony also serves as the Treasurer of the Skyhook Foundation.
Source: Mainstreet | 1.13.23 Commercial Economic Outlook Breakfast