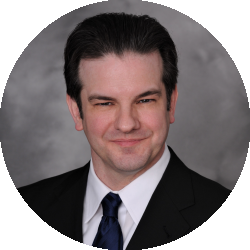 Latest posts by Randolph Taylor
(see all)
Photo by Patrick Perkins on Unsplash
Calling it a positive sign, the National Multifamily Housing Council's latest report on rent collections showed 80 percent of U.S. rental households made rent payments as of May 6.
According to the study, 80 percent of rental households made a full or partial rent payment by May 6, a 0.1 percentage point decrease from the same time period last year. It is up slightly from the 79.8 percent that had been paid by April 6 but still down compared to May 6, 2019, when 81.7 percent of households had made payments.
The payment data was pulled from 11.7 million professionally managed, market-rate rental units across the country that varies widely by size, type, and average rental prices. While the tracker is intended to be an indicator of resident financial challenges, it is also a way to track the recovery as well, including the effectiveness of government stimulus and subsidies.
This week's report is the latest in the series from the NMHC Rent Payment Tracker, an initiative that partners with industry firms Entrata, MRI Software, RealPage, ResMan, and Yardi. While the figures represent a large swath of professionally managed rental properties, they do not reflect many single-family and small multifamily rental properties that are less likely to be professionally managed and are more likely to have residents with at-risk wages, according to research from the Joint Center for Housing Studies at Harvard University.
Economic recovery underway
Doug Bibby, NMHC president, said in prepared remarks the May findings are part of "what appears to be an increasingly clear pattern of economic recovery and strong demand for multifamily housing."
Bibby said the outlook for the industry was positive thanks to "more and more vaccines being administered, job creation on the rise and tens of billions in rental assistance being distributed to residents and housing providers in need."
He noted federal lawmakers allocated almost $50 billion in rental assistance and other support for apartment residents in recent months. The Emergency Rental Assistance Program (ERAP) is being run through the U.S. Treasury Department, which has launched the $25 billion ERAP established by the Consolidated Appropriations Act, 2021, the $900 billion pandemic relief bill passed in December. The $1.9 trillion American Rescue Plan approved in March adds another $21.5 billion for ERAP along with $5 billion for housing vouchers that can be used for rental assistance.
"Now the priority should be for local and state lawmakers to distribute those funds as quickly and efficiently as possible to residents and housing providers who have endured deep financial distress over the course of the pandemic," Bibby said.
Bibby also called the federal eviction moratorium imposed by the Centers for Disease Control and Prevention (CDC) to be lifted now that rental assistance is being disbursed, the economy is recovering and a broad return to normalcy is underway across the country.
"It is past time for the federal eviction moratorium, a policy that was intended to be an emergency effort, to be concluded," he stated.
Last week, a federal judge vacated the nationwide eviction moratorium, arguing the CDC lacked the authority to impose a moratorium. The U.S. Justice Department filed to appeal the decision. The plaintiffs have until tomorrow, May 12, to file an opposition and the Justice Department will get four days to respond so the final outcome has yet to be decided.