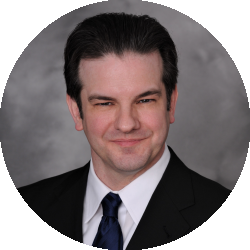 Latest posts by Randolph Taylor
(see all)
Rent collections at U.S. professionally managed apartments are in solid shape as of mid-June.
Among properties where RealPage, Inc. property management software is used, the share of households making rent payments as of June 13 is up 1.6 percentage points from the year-earlier figure and up 2.7 percentage points from the payment level recorded for the initial 13 days of May.
This improving rent collection pace reinforces that weak payment results posted during the first few days of June simply reflected that the initial period of measurement included a weekend.
The National Multifamily Housing Council had reported payments for the June 1-6 timeframe at 77%, off 3.8 percentage points from results posted at the same time in 2020. Previous Patterns Hold in Property Class Payments As has been seen since the COVID-19 pandemic began, rent collections remain better in the upper-end and mid-range apartments than in the lower-tier properties.
RealPage stats show payments for June through the 13th at 91.5% in the Class A block of product and 90.7% in the Class B inventory. Collection levels are lower at 86.2% in Class C projects. Renters in the Class C stock generally live paycheck to paycheck, lacking resources to rely on when employment is interrupted. Sun Belt Metros Lead the Way Key Sun Belt metros generally register the strongest payment stats, according to the RealPage data.
Four Florida markets are top 10 performers for collections, with the share of households already up-to-date on payments for June at 96% or better across Miami, Tampa, Fort Lauderdale, and West Palm Beach. Austin and Phoenix are additional Sun Belt metros that rank among the payment leaders. Providence is the metro that actually leads for the biggest share of households (97.7%) making June's rent payment, while results also are strong for Salt Lake City, Virginia Beach, and Cincinnati.
Metros, where payments lag, include Milwaukee, New Orleans, Las Vegas, Seattle, and Portland. Collection rates range from 86% to 88% in those locales. The biggest year-over-year drops in collections as of June 13 are in Milwaukee (-7.1 percentage points), Portland (-5.4 points), and the combo of Seattle, San Jose, and Minneapolis (all -3 to -4 percentage points).