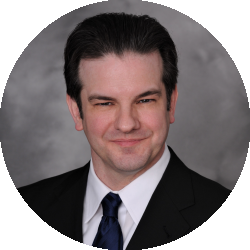 Latest posts by Randolph Taylor
(see all)
In this Nov. 8, 2013 file photo, boats move along the Chicago River near the Trump International Hotel and Tower, center, in Chicago. AP Photo/Kiichiro Sato
Americans are on the move, and those moves are affecting rent prices in Illinois and around the country.
For the past two years, people have been migrating out of the bigger cities and heading to the suburbs.
Analysts at QuoteWizard found that the reshuffling has changed the number of available apartments in almost every state, creating a significant supply and demand issue that has reversed long-standing trends in rental prices.
"With remote work, with lower prices to live in the suburbs, you don't have to live in the city anymore," said Nick Vin Zant, an analyst with QuoteWizard. "You can get city income to pay suburb housing prices."
There are more available apartments in Illinois than two years ago and rent prices have declined by more than 6%, according to a QuoteWizard analysis.
Major cities such as Chicago, New York, and Los Angeles had 50% to 400% increases in their numbers of available rental properties.
Since 2019, the vacancy rate has gone down by as much as 60% in less populous states and risen by as much as 175% in more populous ones.
Vacancy rates on apartments vary throughout the country. The number of available apartments has decreased by more than 50% in Nevada, Vermont, and Delaware. Indiana, New Jersey, and Massachusetts saw numbers of available rental properties increase by more than 70% each.
Vin Zant said he doesn't see the migration out of the city changing anytime soon.
"I think we are going to continue to see more people move out of urban centers and move into suburbs for at least the next couple of years," he said.
As people move out, rental prices come down. Rents among the most expensive U.S. cities dropped 16.3% since the beginning of the pandemic, according to apartment rental site Zumper.