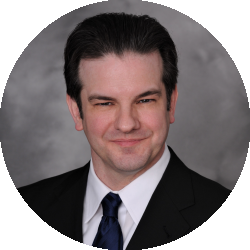 Latest posts by Randolph Taylor
(see all)
With the cost of building a home at an all-time high, the dream of homeownership is taking a backseat for many people in America. Renting is at the highest level in half a century, and 43.7 million U.S. households are currently making do in rented apartments.
But how does renting affect the structure of urban areas at a local level? RentCafe analyzed the renter/owner mix of the 50 largest U.S. cities and identified the zip codes that switched to a renter-majority population during the decade.
Perhaps not surprisingly to locals, Chicago holds three zip codes where living in a rented apartment became the new status quo, with an additional 28 further reinforcing their renter status.
No. 2 on the list of "Zip Codes Where Renters Became the Majority in the Last Decade" is Chicago's 60606, or the West Loop. The number of renters in this area surged by two and a half times in a decade—151%. Now boasting a 63% renter population, the zip code's residents are mostly business-minded Millennials and Gen Zers, based on the report.
Downtown areas became more popular for renters in 2020 compared to 2010 across the U.S. And because of the transformation Downtown Chicago has experienced in the last decade, 60606 has blossomed into one of the best neighborhoods to live in Chicago, making it the fifth fastest-growing renter zip code nationwide, surpassed only by Columbus, Ohio, Miami, Florida and Minneapolis, Minnesota.
Another zip code to transition to renter-majority this past decade is 60661. A renter magnet, according to RentCafe, the renter population grew by 84% in the past decade, totaling 66.3% renter majority. Considerably larger zip codes, like 60611 and 60659, also switched to renter-majority this past decade, thanks to a 45.5% and 33% surge in the number of renting households.
According to the latest Census Data, Chicago is home to a total of 31 renter-majority zip codes, with 60637 boasting the largest share of apartment dwellers at over 75%. Following behind are 60649 and 60626, with a 74% and a 73.3% renter share.
Source: More people are renting than ever. But what Chicago zip codes boast the highest share of renters?