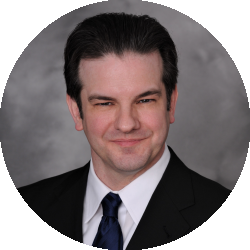 Latest posts by Randolph Taylor
(see all)
Turning Distressed Downtown Hotels Into Apartments May Just Be Their Highest, Best Use
For most areas in downtown Chicago, the precipitous drop in office occupancy is devastating to more than just the office landlords. Fewer downtown workers equal less demand for retail tenants and for hotels relying on midweek business travel.
By year-end 2021, Chicago hotels' revenue per available room, or RevPAR, was down 40% compared to 2019, with that performance ranking in the bottom third of the top 25 U.S. markets tracked by STR, CoStar Group's hospitality analytics firm. It doesn't help that six hotels — making up over 3,400 keys and 2.5 million square feet of inventory — are 90-plus days delinquent on their loans and in special servicing or foreclosure, such as the JW Marriott Chicago and the Palmer House Hilton.
To solve Chicago's hotel inventory problem, owners and investors should consider converting some of these assets to multifamily use.
Looking at what's happening in the downtown apartment market, it makes sense. Demand downtown is at peaks never seen before, with 3,800 units absorbed year over year. The Loop business district and adjacent submarkets command some of the area's highest rents at $2,834 per unit and the most compression in vacancy rates with a 3.6% decline, posting a 5.5% overall rate.
Yet development here appears to be tapering off, with only 3,600 units under construction this quarter, most of which will be completed by 2023. For context, this is below the 10-year average of 5,000 apartments built per year. As such, this amount represents the smallest percentage of multifamily space under construction in the area since mid-2011. There is certainly room for growth.
Missing Business Demand
Meanwhile, downtown Chicago's hospitality demand is heavily reliant on large citywide conventions, conferences and corporate tourism, all of which have yet to bounce back. Chicago's challenges in regaining its business travel, and therefore pushing up its hotel occupancy rates, are driven by a multitude of factors that stymie the local hospitality sector's profitability and cash flow.
Year to date through June, market RevPAR is still 14% below 2019 levels. And office occupancy levels are still only 42% of those reached before the pandemic, according to security tech firm Kastle Systems' Back to Work Barometer. Combine this with increased hotel operating expenses, heightened labor union-related costs, diminished leisure and business travel, and increased fears of recession and discretionary spending dips, and the outlook for Chicago's downtown hospitality sector is less attractive when compared to urban markets whose occupancy demand is more diversified.
Converting distressed hotel buildings in Chicago certainly comes with challenges that go beyond the necessary space reconfigurations and specific guidelines for preserving the facades and decor of architectural treasures. There is competition from new multifamily construction and proposals far along in the pipeline. At last count, there were another 4,000 units developers hope to deliver by the end of 2023.
However, the potential to turn an underperforming hotel into a thriving multifamily complex is still supported by today's demand and by key stakeholders, from politicians and city planners to developers experienced with this kind of commercial real estate transformation. Hotel amenities such as parking, pools, restaurants, bars, and dry cleaning and laundry rooms are virtually plug-and-play options for residential use. Mechanical, electrical, and plumbing upgrades and changes should be relatively easy compared to an office-to-multifamily conversion. Some local examples of successful transformations were when the 100-room Seneca Hotel & Suites became the 268-unit Seneca apartments and when the single-room occupancy hotel The Carling was renovated to its current incarnation as the 80-unit Carling Hotel apartments, an affordable housing property.
The greatest reason to convert, of course, is the potential upside for investment returns. Year to date, the average three-, four- or five-star apartment building in Chicago sold for $361,000 per unit and $313 per square foot. The average downtown Chicago hotel sold for $155,000 per unit and $147 per square foot. The roughly $200,000 per unit and $170 per square foot differential could result in a solid profit margin from a stable multifamily investment, even after factoring in conversion costs. If one considers the Seneca conversion mentioned above, where the property increased its unit count almost threefold, the creative developer has an opportunity to create more usable, profit-making square footage within a project.
Source: Multifamily Conversions Could Be a Lifeline for Chicago's Ailing Hotels