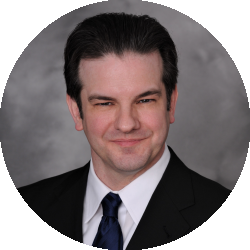 Latest posts by Randolph Taylor
(see all)
In a world of growing uncertainty, there's one thing that seems dependable, at least in commercial real estate: the need for housing keeps rising. First-quarter data from RealPage shows historically unprecedented demand, occupancy, and rents in the multifamily market.
Net demand for apartment space hit 712,899 units over the 12-month period ending in March 2022, according to the firm. "That's 8% more than the previous high set one quarter earlier, and 76% higher than the pre-COVID-era peak set back in 2000," the report reads.
Although occupancy usually falls a bit in the first quarter, it increased 10 basis points to 97.6%. Year-over-year rent growth in new lease asks was 15.2% in March. Florida dominates the markets as eight out of ten of the largest year-over-year areas for rent growth. Out of the Sun Belt, New York hit the top spot for net demand. "Similar trends were seen to a lesser degree in other big coastal markets like San Jose, San Francisco, Oakland, Los Angeles, Seattle, Northern New Jersey, and Washington, DC," the report noted.
"Young adults benefiting from a tight labor market and unprecedented wage growth are flooding the apartment market," Jay Parsons, head of economics and industry principals at RealPage, said in prepared remarks. "Normally, you'd expect rent growth of this magnitude to stifle demand, but instead the opposite is occurring. There's a severe shortage of rental housing at all price points and in essentially every city across the country."
Perhaps because there's been a severe lack of housing construction for years according to professional groups. Real estate economics consultancy Rosen Consulting Group and the National Association of Realtors noted last year, "While the total stock of US housing grew at an average annual rate of 1.7% from 1968 through 2000, the U.S. housing stock grew by an annual average rate of 1% in the last two decades and only 0.7% in the last decade." And the National Multifamily Housing Council reports that the sector needs to build an average of 328,000 new apartments per year at a variety of price points to keep up with demand. "We've only hit that mark three times since 1989," it said.
Combining this with the long-term lack that others have reported is the accelerating costs of construction, according to RealPage. But currently, owners and operators can push costs along. "We wouldn't see this huge surge in apartment construction if not for wage growth empowering renters to absorb the cost increases through higher rents," says Parsons. "Ultimately, rents and home prices are both surging right now primarily due to housing shortages, and we need more housing of all types to support long-term affordability and availability."