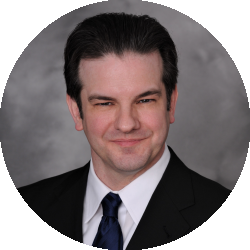 Latest posts by Randolph Taylor
(see all)
Demand is on the rise for homes outside Chicago's city center.
About 13,600 units were absorbed in 2021, even though just 4,250 rentals were completed, the Chicago Business Journal reported, citing Marcus & Millichap's latest Chicago Multifamily Market Report.
Schaumburg and Arlington Heights-Palatine were the two best-performing suburbs. Vacancy rates in Schaumburg dropped 550 points from the previous year to 1.9 percent and rents rose 15 percent. In Arlington Heights-Palatine, vacancies rates fell 410 points and rents jumped 17 percent.
The shifts underscore ripple effects from the pandemic, as workers explore remote work models that crimp the need for downtown offices and seek more room in suburban settings.
"Multifamily is doing good and will only do better as the year goes on," Toney Morton, chief financial officer at Independence, Ohio-based Redwood Living Inc., told the outlet. "Residential living is the alternative to buying a home, and even homeowners, especially seniors, are transitioning more to multifamily complexes as their lifestyles change."
Morton said Redwood, which owns and develops multifamily properties, tends to prefer suburban areas for new projects as more land is usually available for construction.
"Our focus is suburban areas where there's enough land for us to build our single-story apartment homes," he said. "While we are new to the Chicago market, we are underway with new projects in Lockport, Oswego [to the southwest], and Crystal Lake [to the northwest]."
Chicago-based Waterton plans to invest up to $150 million in building new multifamily properties across the Chicago area. The firm will focus on affordable, mid-rise developments in suburban neighborhoods.
"The suburbs have been attractive in general, and there's more demand for it now since Covid,"