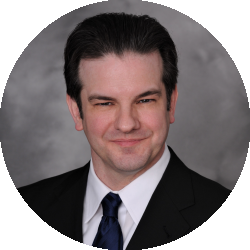 Latest posts by Randolph Taylor
(see all)
The average price per unit climbed 21.6% in 2021.
According to a new analysis from Yardi Matrix, multifamily investors are increasingly willing to pay more than ever before for the asset class.
The firm logged record-high property sales and prices in 2021 when properties traded for an average of $192,105 per unit. Of the 83,000 properties reviewed by Yardi, 4,500—or about 5.3 percent—sold at least three times over the last decade. And the average compound annual growth rate for the repeat-sale properties averaged 17.7% nationally.
But while rents ticked up by 14% last year, rent growth increased even more. Multifamily rent growth has clocked in above the long-term average for the last half-decade, except for during COVID-19 lockdowns. Meanwhile, the average price per unit climbed 21.6 percent in 2021, the biggest one-year jump in recent memory.
Among investor favorites: assets geared toward working-class renters. "They have the potential for high rent growth because those properties have relatively low rents and are in markets with above-trend rent growth," wrote Paul Fiorilla, director of research for Yardi Matrix. Strategically located value-add properties will also command a premium, particularly those in secondary markets and areas with strong in-migration like Texas, the Southeast, and Southwest, "where demand and rent growth is growing faster than the rest of the nation," Yardi analysts note. "Relatively few properties in gateway markets made the list of repeat sales." Yardi Matrix tracks properties in 162 markets with 50 or more units. Deal flow "roared back" in 2021 to a record $215.3 billion, a 67.3 percent increase from the prior high.
Multifamily investment in Q1 hit an all-time high, increasing 56% year-over-year to $63 billion, according to CBRE. The sector accounted for 37% of total commercial real estate investment volume in the first quarter, followed by office at 21% and industrial at 20%.