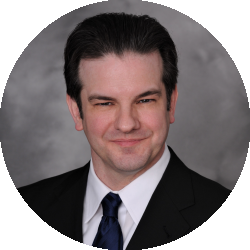 Latest posts by Randolph Taylor
(see all)
However, sellers are coming back more slowly
With strong rent collections reported on the local and national levels, multifamily has fared better than other asset classes during the COVID-19 pandemic. While many investors and operating partners put their pencils down because they couldn't find assets, one multifamily executive says he is seeing investor demand start to pick back up. However, sellers have been a little slower to come back.
"Of the major food groups, multifamily is doing extremely well," says Eric Silverman, co-founder and managing partner of Eastham Capital. "It's not surprising that there's investor interest. But it's surprising that we are seeing investor interest overwhelming supply."
With a lot of unknowns and uncertainty still remaining around COVID-19, Silverman says he is being cautiously optimistic.
"If you had talked to a broker a month ago, they would be crying because they had nothing to sell. But they are starting to bring a few deals to market. While it's not a lot, there's more capital coming after those properties," he says. "However, it could switch back in two to three months."
Eastham Capital specializes in suburban garden-style apartments primarily in the middle of the country. The firm is in 10 states, including Texas, Indiana, north Florida, Georgia, and the Carolinas, and aims for properties in the C+ to B range.
Silverman says he is seeing sellers come back more slowly than the investors in the markets where his properties are located.
For Eastham Capital's portfolio, he says if you look at property operations and cash flow at two time periods—at the end of December 2019 and at the end of June 2020—there aren't a lot of material differences in rents, collections, and the pricing for buying and selling apartment assets.
While prices were on a rise in December and played out into early March, Eastham Capital executives were not able to find good deals to buy. Then when COVID-19 came along, Eastham Capital didn't put their pencils down. It put four properties under contract, with one closed already at a 6% discount and another set to close soon, with the two others taking a little longer. The second deal to close will be at a 10% discount.
"However, the things we are working on now, the discount is rapidly disappearing because of the investors coming back into the market," he adds.
While Eastham Capital has held off from selling any assets, Silverman says it could reconsider in the second half of the year. "I believe there are good reasons to sell, but I didn't think we would be here that quickly."
Source: Christine Serlin Multifamily Executive Posted on July 07, 2020