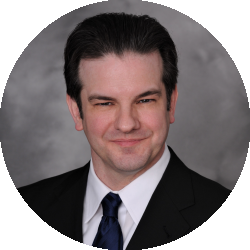 Latest posts by Randolph Taylor
(see all)
Three key indicators continue their steady rise, according to the organization's latest survey.
The National Multifamily Housing Council's Quarterly Survey of Apartment Market Conditions for October 2021 show strong and ongoing improvement continues across the multifamily industry. For the third quarter in a row, the Market Tightness (82), Sales Volume (79) and Equity Financing (65) indexes reflected results considerably above the breakeven level of 50. And while the Debt Financing (48) index showed weaker conditions, most respondents felt conditions were unchanged from last quarter.
"Ultimately, this is good news for the multifamily industry," Caitlin Sugrue Walter, vice president for research at Washington, D.C.-based National Multifamily Housing Council (NMHC), told Multi-Housing News. "This data highlights the ongoing strength of the sector based on the strong demand and fundamentals underlying the market."
Tighter conditions
The Market Tightness Index fell from 96 to 82, indicating tighter market conditions. Almost three-quarters (71 percent) of respondents reported market conditions were tighter than three months earlier. Only 8 percent reported looser conditions, and 20 percent felt conditions were unchanged from the second quarter.
The Sales Volume Index registered a 79, a number unchanged from a quarter earlier. That indicated ongoing robustness in apartment sales volume. More than half (61 percent) of respondents said sales volume was higher than it had been three months earlier, while 32 percent believed volume had remained unchanged. Only 4 percent felt sales volume was lower than the prior quarter.
The Equity Financing Index inched lower, from 69 to 65. Just about one-third (33 percent) of respondents saw greater availability of equity financing than they had in the quarter prior. Meanwhile, more than half (52 percent) felt equity financing conditions had remained unchanged. Only 4 percent found equity financing less available.
Representing the only index to dip below break-even level for this quarter, the Debt Financing Index dropped from 71 to 48.
Some 17 percent of respondents indicated conditions for debt financing were better in the third quarter than in the prior three months. But 21 percent believed financing conditions had worsened. The majority reported conditions in the debt market were unchanged.
The strong demand and fundamentals underlying the market are good harbingers for the future, according to Walter.
"Looking ahead, this demand is likely to continue, making for a positive short- to mid-term horizon for the industry," she said.