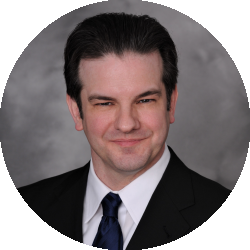 Latest posts by Randolph Taylor
(see all)
Multifamily permits got quite a boost in January, surging to the highest level in nearly five years.
As with multifamily starts, single-family starts did not keep pace with permits, declining 12.2% from December to an annual rate of 1.2 million units. However, that was still a 17.5% increase from last January. Adding to the headwinds for multifamily starts are bitterly cold weather conditions around the country that will hamper starts in February as well.
The annual rate for multifamily completions were down 28.3% month-over-month and 23.9% annually, falling to 296,000 units. On the other hand, single-family completions were up 10% from December and 14.3% year-over-year, increasing to 1 million units.
With a strong performance for both single-family and multifamily permitting, total U.S. residential building permits were up 10.4% from December and up 22.5% from last January. With the recent surge in multifamily permits and the continuing increases in single-family permitting, total residential permits exceeded 1.8 million units for the first time since the waning days of the housing bubble.
Annual Multifamily permitting was down or flat in two of the four regions, with a decline of 23.9% in the Midwest (to 54,000 units) and -1% in the Northeast (to 100,000 units). The West region jumped 23.5% from last year's pace to 173,000 units, while the South region experienced an increase of 12.8% to 229,000 units. Compared to the previous month, only the Midwest had a decrease in their annual permitting rate (-17.2%), while the Northeast saw a jump of 77.4% from December and the West and South were up between 20% to 36%.
Regional annual multifamily starts were down in three regions compared to January 2020. The Midwest region had a 72.4% increase in annual multifamily starts to 53,000 units while the South and West regions each had declines of about 30%, to 183,000 and 117,000 units, respectively. The small Northeast region had a decrease in annual multifamily permits of 67.3% from last January to 49,000 units but that reflects the annual rate from one year ago was unusually high at 150,000 units.
At the metro level, all the top 10 permitting markets in January returned to the list from December, but several changed places. New York, which is still the leading permitting metro in the nation with about 33,500 units permitted, has slowed from a pace of almost 40,000 units from one year ago. Houston and Austin remain at #2 and #3 with more than 18,500 multifamily units permitted each, although Houston is down 8% for the year while Austin is up 13%.
Filling the same slots as lost month were Phoenix, Los Angeles, Seattle, and Minneapolis-St. Paul, with each permitting between roughly 12,000 and 14,000 units. Dallas has begun to move back up in the national standings, jumping from #10 in December to #8 this month with 11,464 units permitted. Washington, DC stayed in the #9 spot with 11,174 multifamily units permitted, while Nashville slipped to the #10 spot with 10,858 units, after being displaced by Dallas.
Seven of the top permitting places had annual decreases, with cutbacks ranging from 1,300 units (Minneapolis-St. Paul) to more than 6,000 units (New York). Dallas had a solid month in January, bringing their annual total above 11,000 units for the first time in five months, although their annual permitting pace is still almost 5,400 units less than one year ago.
Significant slowing in annual multifamily permitting also occurred in Fort Worth (-5,275 units), Atlanta (-4,478 units), Portland, OR (-3,923 units), Chicago (-3,673 units) and Tampa (-3,128 units).
The only annual increases in multifamily permitting among the top 10 were in Phoenix (+2,796 units), Nashville (+2,747 units), and Austin (+2,195 units).
Other markets that saw significant year-over-year increases in annual multifamily permitting in the year-ending January were San Diego (+1,681 units), Columbus, OH (+1,490 units), Sacramento (+1,390 units), Tacoma (+1,288 units), Greenville/Spartanburg, SC (+1,275 units), Lubbock, TX (+1,233 units) and Baltimore (+1,057 units).
Six of the top 10 permit markets had fewer annual multifamily permits than the previous month, with Houston experiencing a 5% decline from December's annual rate, and the remainder declining about 3% or less. Annual multifamily permitting in Dallas shot up 10.8% from last month, while Seattle had a 7.8% increase.
The annual total of multifamily permits issued in the top 10 metros – 154,691 units – was 7.4% less than the 167,062 units issued in the previous 12 months. The total number of permits issued in the top 10 metros was almost equal to the number of permits issued for the #11 through #41 ranked metros.
All but one of last month's top 10 permit-issuing places returned to this month's list with several changing places. The list of top individual permitting places (cities, towns, boroughs, and unincorporated counties) generally includes the principal city of some of the most active metro areas.
The city of Austin remained #1 in January with more than 13,100 units permitted, while the city of Los Angeles leaped over Houston and Nashville to the #2 spot, displacing them each to #3 and #4. Each municipality permitted between 9,200 and 9,700 units for the 12-months ending in January.
The city of Phoenix edged out the borough of Brooklyn for the #5 spot but each garnered about 6,300 units apiece. The city of Seattle moved up from #9 last month to #7 in January with about 5,800 units permitted as last month's #7 (Queens) fell off the top 10 list entirely. The Bronx replaced Queens on the list, moving into the #8 spot with an annual total of 5,385 units.
The smaller metro of Columbus, OH remained on the top 10 list but fell from #8 to #10 with a still-impressive 4,979 units permitted. Houston's Unincorporated Harris County again had about 5,000 units permitted for the year and ranked #9 on this month's top 10 list.
All but three of the top 10 permitting places had moderate decreases in their annual multifamily permitting totals compared to last month. While the cities or boroughs of Los Angeles, Seattle, and the Bronx increased by about 500 units each, the remaining top permitting places declined by an average of about 350 units each.