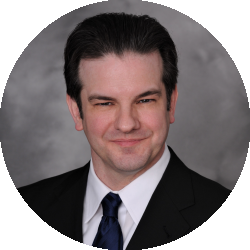 Latest posts by Randolph Taylor
(see all)
Multifamily Rent Growth Ends 5-Month Streak Of Declines
A new report says that rent growth continues steady in Orlando even as it drops in other Sun Belt cities.
Nationwide multifamily rents in January rose from the prior month for the first time since August 2022, growing by 0.4% nationally, new data shows.
The jump comes after rents decreased during Q4 across all 40 of the top markets tracked by Apartments.com, a CoStar-owned company. That drop was a reversal from the trend seen throughout the pandemic, and executives say it remains to be seen whether growth continues this year.
"While snapping the five-month negative rent growth streak is a positive start to the new year, it remains to be seen whether or not demand has truly accelerated," CoStar Group National Director of Multifamily Analytics Jay Lybik said in a statement. "Year over year rent data continues to decline, highlighting the market's weakening position."
Monthly rents rose by $7 nationally, Apartments.com found. But national year-over-year rent growth is different from monthly rent growth, falling from 3.6% in January 2022 to 3.2% last month. Rent growth was far timider than previously, sticking between 10 and 30 basis points and resulting in a hesitant reversal of the weak rent growth seen toward the end of last year, according to the release.
Midwestern markets led the nation in the percentage of rent growth, with Indianapolis, Cincinnati, I, and Columbus among the top five, including Miami and Orlando. Fort Lauderdale and Orlando had the highest rent increases on an absolute basis, rising by $21 — 1.2% and 1%, respectively — in both cities.
Sun Belt cities fared the worst overall, continuing a trend that began in Q3 2022. Rent growth slowed dramatically in Las Vegas and Phoenix, with year-over-year asking rents plummeting from the low 20% range in the final quarter of 2021 to minus-1% in January this year.
Atlanta and Austin may follow similar trajectories, with absolute rents dropping by double digits so far in 2023, Apartments.com said. Month-over-month rents in Austin dropped by 0.1%, and yearly rent growth fell 170 basis points to 1.7%.
"If the positive rent growth trend persists, year-over-year data may finally change its course, signaling supply and demand are closer to regaining equilibrium," Lybik said.
However, the release said a record number of apartment units are due to come online in 2023 across 13 markets, potentially increasing competition and bringing rents down.
Source: Multifamily Rent Growth Ends 5-Month Streak Of Declines