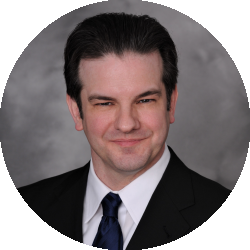 Latest posts by Randolph Taylor
(see all)
Multifamily's Prime Target: Aging Millennials
Aging millennials make up the largest renter cohort, so why aren't developers and investors taking their preferences into consideration?
A number of factors have contributed to making multifamily the hottest commercial real estate asset in the U.S. over the past few years. A chronic lack of housing combined with steadily rising rents and declining vacancy rates have more investors and developers targeting the sector.
As rising interest rates and inflation make it more expensive to purchase homes, the national demand for rental housing is expected to remain strong for the foreseeable future. To capture this demand, multifamily owners and developers must focus on delivering properties that cater to evolving consumer preferences.
However, recent development trends suggest that the needs and preferences of the market's biggest renter cohort — aging millennials — are not being considered in critical design decisions. As a result, more product is being delivered that is unsuited to renter needs, creating a supply and demand imbalance.
Evolving Housing Preferences and Development Trends
With more than 72 million members, millennials (ages 26 to 41) are the largest age group in the country. Many millennials are finally entering the stage of life where they are forming and growing families, maturing in career positions, and building wealth. This has historically been a catalyst for evolving housing preferences, including single-family homes in more suburban environments.
However, this phenomenon is being curtailed by significant barriers to homeownership, including lasting impacts of the global financial crisis, student loan debt, and a lack of savings, as well as the differentiated values held by millennials that tend to support the renter-by-choice phenomenon. This group is generally attracted to the flexibility, access to amenities, community feel, and lack of maintenance costs that comes with renting an apartment.
One would expect that multifamily owners and developers are taking the preferences of the nation's largest renter cohort into consideration. However, recent residential development patterns demonstrate that this is not the case.
The urban core has seen historically massive construction activity in the past decade, growing the existing base by more than one-third since early 2010. Annual inventory expansion rates have remained at 3.5% or higher in the urban core since 2014 while remaining at 2% or less in the suburbs. With most multifamily development concentrated in dense urban core areas with smaller units, aging millennials looking to access the suburbs find themselves with much less optionality.
Most of this development has resulted in efficiently sized studio and one-bedroom units designed for a younger, more affordability-driven generation. Over the course of the past decade, the share of deliveries in two-bedroom configurations has declined to 38.5% from 45.4%.
Although these smaller units appear to be more attractive to developers and investors as they achieve higher value on a per square foot basis, thus offsetting high construction costs, they miss the mark when it comes to attracting aging millennials who need more space to accommodate their lifestyles and growing families.
Capitalizing on the Imbalance
Savvy investors and developers who look beyond rent per square foot and focus on millennials' preferences are poised to deliver stronger returns. Typically, as units get bigger, rents per square foot get smaller, resulting in the studio and one-bedroom units achieving a higher value on a per-square-foot basis.
Although this would appear to be attractive to developers and investors, rents on these units can only be pushed so much, as they are an affordability play and only cater towards a specific renter profile. In markets that are inherently affordable, where you don't have as many renters needing to give up space for location, rent per square foot actually trends back upwards as units get bigger. Once you surpass that 1,200-square-foot threshold, you are dealing with a different renter pool: the aging millennial, which is a large, growing and underserved population.
At Palladius, we are already seeing evidence of this play out. On average two- and three-bedroom units are seeing 200 basis points higher annual rent growth than studio and one-bedroom units. As demand shifts to larger units, capital should, as well. Larger unit renters aren't as affordability driven, suggesting that most of our renovation dollars and luxury finishes should be focused on these units. Not only do we optimize renovation scope based on the unit type, but we also assign different annual rent growth projections for each.
With more capital continuing to be committed to multifamily development and investments, data shows that the bulk of investors are targeting the new renter generation presumably with the goal of generating higher returns on smaller formats. While it is tempting to avoid high overhead costs by creating smaller products marketed toward new renters, stronger returns await those who can meet the shifting demands of aging millennials.
Source: Multifamily's Prime Target Aging Millennials