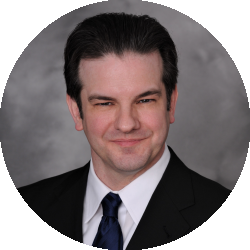 Latest posts by Randolph Taylor
(see all)
Call it another casualty of COVID-19: rent collections have fallen 3.4% year-over-year in December 2020, according to National Multifamily Housing Council data.

The NMHC's Rent Payment Tracker, which surveys 11.5 million units of professionally managed apartments across the country, found that 89.8% of apartment households made either a full or partial rent payment by December 20. That's 393,952 fewer households than the share who paid rent by that date in 2019. NMHC data shows that 90.3 percent of households paid rent by November 20, 2020.

Payments have slid more year-over-year in December than in April through November, underscoring the struggle of many American households to make ends meet. The U.S. economy added 245,000 jobs in November, falling far short of economists' predictions, according to data released earlier this month by the Bureau of Labor Statistics. The unemployment rate remains considerably higher than pre-pandemic levels at 6.7%: 10.7 million Americans remain unemployed, and the number of long-term unemployed (those jobless for 27 weeks or more) increased by 385,000 to 3.9 million.

While the $900 billion COVID relief package signed by President Trump this week includes $25 billion for rental assistance, experts have argued that future support will be necessary for 2021 to help stabilize the multifamily industry.

Experts and industry insiders argue more assistance will be critical for landlords as the pandemic wears on, and the NMHC and NAA agree that targeted and limited liability protections for apartment firms will be a "critical component" of future COVID aid packages.

"We are heartened that the legislation includes such critical resources that will allow those impacted by COVID and resulting economic distress to meet their financial obligations, including rent," NMHC President Doug Bibby said in a joint statement with National Apartment Association (NAA) President and CEO Bob Pinnegar regarding the legislation. "Unfortunately, it also extends the current CDC eviction moratorium until January 31, 2021. Eviction moratoriums fail to address a renter's underlying financial distress and do not address housing instability. The resources provided in this package, as well as future support that will need to be extended in 2021, are essential to addressing apartment residents' financial challenges – not interminable moratoriums."

The stimulus will provide a short-term "jolt" to the apartment industry, but its renter assistance funding provisions aren't sufficient to meet the overall need, Stephen Bertonaschi, senior managing director of Real Estate Solutions at FTI Consulting, told GlobeSt.com earlier this month. Deferred or back rent is estimated to total more than $70 billion, far exceeding the $25 billion allotted by the bill, and "while tenants may want to make a dent into unpaid rent balances, the likelihood that the assistance will be any more than a band-aid over a gaping hole is remote," Bertonaschi said.
Source: www.globest.com