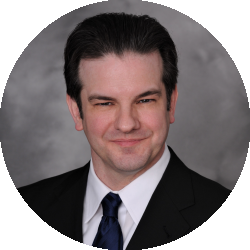 Latest posts by Randolph Taylor
(see all)
Off-Market Multifamily Sellers Are Leaving A Ton Of Money On The Table
Marketing a property can increase the sale price by up to 23%, which runs counter to the idea that off-market deals can achieve higher values because a buyer will be more aggressive to seal a trade.
The perception is when a seller has one buyer vying for an asset, that buyer is more aggressive and willing to pay a premium because they don't want the seller to get into a bidding war for the property. Our research found the opposite.
This is a sign it is in the best interests of owners to undergo a marketing campaign for their properties. Growing allocations from institutional investors toward real estate are still driving a sizable pool of investors into bidding for multifamily assets, and a full campaign is what drives the premiums.
The job of a broker to create a competitive environment on behalf of the seller. Putting a building on the market determines the strongest buyer.
That may not be necessarily based on price alone. If one buyer has a higher-priced offer but weak financial backing, versus a buyer with a stronger track record, taking a lower offer is the way to go. It's our job to give the seller those options and we do that by marketing properties and generating the highest number of qualified offers possible.
There are numerous case studies where a seller received an off-market bid, put it on the market, and the off-market buyer still bought the asset but at a higher price.
Have you thought of selling your property and would like to know what it's worth? Request a valuation for your property below:
eXp Commercial Chicago Multifamily Brokerage focuses on listing and selling multifamily properties throughout the Chicago Area and Suburbs.
We don't just market properties; we make a market for each property we represent. Each offering is thoroughly underwritten, aggressively priced, and accompanied by loan quotes to expedite the sales process. We leverage our broad national marketing platform syndicating to the top CRE Listing Sites for maximum exposure combined with an orchestrated competitive bidding process that yields higher sales prices for your property.