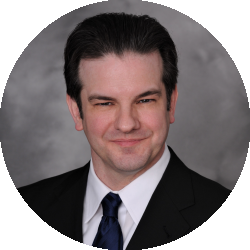 Latest posts by Randolph Taylor
(see all)
In one of the biggest multifamily real estate deals in Chicago history, New York-based Emerald Empire bought the local portfolio of Pangea Properties in a sale exceeding $600 million.
Pangea, one of the city's largest landlords, is unloading its Chicago properties which include about 7,500 units across more than 400 buildings that its co-founder, longtime area businessman Al Goldstein, worked to assemble in the wake of the Great Recession. He focused mostly on acquiring distressed properties in the South and West sides of the city, buying some of them for less than $20,000 per unit. Since then, the firm has sold very few buildings.
The seller's move to cash outcomes at a significantly higher price per unit exceeding $75,000, according to a person familiar with the deal. Neither Emerald nor Pangea would confirm the exact price tag. The parties entered into a contract in early May, according to a joint statement from the companies. Pangea's Indianapolis and Baltimore holdings of thousands more apartment units were not involved in the transaction.
"Emerald has been impressed with Pangea's operations and long-term strategy for some time," Emerald principal Moshe Wechsler said in the statement.
Pangea employs about 500 people, its CEO Peter Martay said, and they will be kept on to manage the properties for Emerald.
For Emerald, the acquisition marks a significant expansion of its Chicago-area holdings, which already included multiple multifamily properties in both the city and the suburbs, including the four-story, 37-unit Onyx at North Shore property.
Some of the structures of Emerald's newly purchased portfolio are similar to its existing Chicago assets but now extend into the South and West sides of the city. The portfolio Pangea is moving on from is primarily mid-market to formerly rundown buildings with dozens of units. The firm, however, invested in renovating its properties while they were under its ownership.
While details of the loan haven't yet been made public or disclosed by Empire, the sale is being financed by an Arbor Realty Trust team, including Hamir Ramolia and Maurice Kaufman.
The deal moved forward even as Pangea is being sued by tenants in a Cook County Court complaint that was brought over the summer. While the suit is still pending and no major decisions have yet been made on the next steps for the case, it alleges Pangea risked the safety of tenants by ignoring requests for repairs and racking up thousands of city code violations, including for infestations of rats and insects and failing to provide working heating in the wintertime.
Pangea said at the time that the allegations were unfounded. The lawsuit had no impact on the real estate transaction, the parties said.
Source: One of the Biggest Multifamily Real Estate Deals in Chicago History