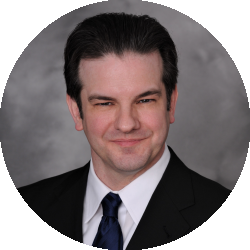 Latest posts by Randolph Taylor
(see all)
Photo by Tobias Wilden on Unsplash
When the COVID-19 pandemic hit the U.S. in the spring of 2020, few could have imagined that the virus would still be impacting daily lives for the rest of the year, let alone nearly two years later. And when lockdowns started and 20-plus million jobs were lost, the dominant theme in the multifamily market was how to mitigate the damage.
However, as we start 2022, multifamily rents are coming off record-breaking highs in 2021 with an optimistic outlook for the year ahead. Between March 2020 and December 2021, asking rents in Matrix's top 30 metros rose by an average of $194, or 13.5 percent.
During that period, asking rents increased by 20 percent or more in nine of the 30 largest metros and 10 percent or more in 19 of the top 30. Meanwhile, in only four metros—large coastal centers San Jose, San Francisco, and New York, as well as Midland, Texas—were asking rents below pre-pandemic levels.
Looking at the universe of 147 metros tracked by Yardi Matrix, asking rents increased by 20 percent or more in just over one in five (29) and by 10 percent or more in almost three quarters (79). The only metros that remain below pre-pandemic asking rent levels are in the Bay Area (San Francisco and San Jose), New York City, and Midland/Odessa, Texas, where rents are down by 22.5 percent.
Migration Shifts
The changes in rent since the pandemic started reveal much about demand and where growth could be concentrated going forward. Sheltering in place and working from home has loosened the link between home and work and limited the cultural advantages of large cities. That led to a migration from high-cost coastal centers starting in the spring of 2020. Where households are going can be seen by rent growth data.
The top choice is the South and Southwest. Between March 2020 and December 2021, asking rents grew by 34.5 percent on the Southwest Florida Coast; 31.1 percent in Phoenix; 28.5 percent in Tampa; 28.2 percent in Las Vegas; 27.2 percent in Boise, Idaho; 25.0 percent in Asheville, N.C.; 22.9 percent in Atlanta; 21.4 percent in Orlando; 20.7 percent in Raleigh-Durham; and 20.6 percent in Charlotte. These secondary and tertiary markets feature a lower cost of living than gateway metros, attractive weather, and geography, and a growing base of jobs as corporations expand there.
Another type of migration occurred between expensive coastal markets and nearby secondary markets that are less expensive. Asking rents since the pandemic started grew by 25.4 percent in the Inland Empire, 20.2 percent in Sacramento, and 18.3 percent in Orange County. In this type of migration, people move farther from job centers but within occasional commuting distance for flexible jobs. Or they are willing to make longer commutes in exchange for larger or less expensive apartments. Other metros that reflect this type of migration include Baltimore (11.7 percent), Colorado Springs (14.7 percent), Northern New Jersey (8.9 percent), and Long Island (8.6 percent).
The struggles of San Jose (-4.8 percent), San Francisco (-2.1 percent), and New York (-0.1 percent) reflect the high cost of housing in those markets and decline of office usage, especially among the technology jobs in the Bay Area metros. Some renters have become either unable or unwilling to pay high rents for small apartments in urban areas.
Even so, gateway cities can take heart from the fact that demand is rapidly returning. Year-over-year through November, occupancy of stabilized apartments is up 3.2 percent in New York, 2.9 percent in Chicago, 2.5 percent in San Jose, and 2.0 percent in San Francisco. As the pandemic gets nearer to its end phase, more companies are asking employees to come back to the office, if not full time at least more often. What's more, as cities reopen, young workers from other parts of the country want to experience the cultural and lifestyle benefits of gateway centers.
An Enduring Trend?
Where all this goes is unpredictable. As demonstrated by the onset of the Omicron wave, forecasting the end of the pandemic is difficult. New variants of the virus may impact corporate policies regarding remote work—more are delaying going back to the office or even implementing permanent fully remote policies. That could continue to drive migration away from large job centers.
In-migration continues to be a big factor. Fewer people moved to urban centers during the pandemic, even as more moved out. Post-pandemic, immigration could pick up and make up for households moving out. As long as the pandemic continues to affect commerce and travel, future migration will remain unpredictable. Clearly, however, the growth in metros in the South and West is not likely to abate.