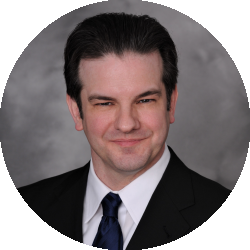 Latest posts by Randolph Taylor
(see all)
In its U.S. Multifamily Outlook for Winter 2022, Yardi Matrix forecasts that the fundamentals of the multifamily housing business will remain strong in 2022 as the wider economy continues its recovery.
Yardi Matrix cited a forecast that called for economic growth of nearly 4 percent in 2022, down from 6 percent in 2021. This is somewhat higher growth than that called for in the recent forecast from Fannie Mae.
One risk to growth is seen to be the rate at which total employment is returning to its pre-pandemic level. Recent reports indicate that there are millions fewer people currently employed than before the pandemic. In addition, the labor force participation rate remains well below its pre-pandemic level, leaving many unfilled jobs in the economy. The shortage of construction workers in particular may impact plans to grow the supply of multifamily housing in 2022.
The rise of inflation and its persistence are also threats to the economy. The fear is that the Federal Reserve will take steps in response to the growth of inflation, such as raising interest rates, that will choke off growth in the economy. While this scenario could lead to a recession, Yardi Matrix believes that a recession is not likely to occur until after 2023.
The year 2021 was one for the record books for the business of multifamily housing. Asking rents were up 13.5 percent and Yardi Matrix estimates that absorption exceeded 400,000 units. However, this is well below the absorption rate of 670,000 units in 2021 estimated by RealPage. The nationwide occupancy rate reached 96 percent in late 2021.
For 2022, Yardi Matrix expects the rate of rent growth to fall to 4.8 percent. While this is down significantly from the level in 2021, it is nearly double the long-term average. Rent growth in 2022 is expected to be supported by continued recovery in the jobs market and by the rapid rise in housing prices and interest rates pricing some renters out of homeownership.
Yardi Matrix reported that more than 350,000 units of multifamily housing were delivered in 2021. They expect deliveries to grow to 380,000 units in 2022, representing 2.5 percent of existing inventory. Currently, 800,000 units are under construction, a level that Yardi Matrix expects to be sustained through 2022.
Sales of multifamily buildings rose to $166.8 billion in 2021, up 30 percent from the previous high recorded in 2019. Per-unit prices also set a new high at $188,000 per unit. This was up 20 percent from the level in 2020.
Funding for multifamily mortgages remains readily available. The allocations for Fannie Mae and Freddie Mac were both raised this year by $8 billion to a level of $78 billion each. Funding from commercial mortgage-backed securities (CMBS) and collateralized loan obligations (CLO) also rose in 2021 and are expected to remain high in 2022.
While not giving specific forecasts for 2022, Yardi Matrix noted that cap rates for multifamily housing have fallen to the 5 percent range. In certain markets, cap rates for class A properties may be below 4 percent.