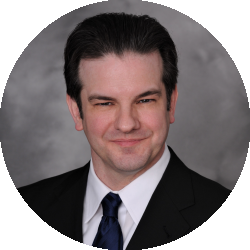 Latest posts by Randolph Taylor
(see all)
Though demand among apartment renters remains steady, economic headwinds and weakening multifamily fundamentals are having an effect. Given this situation, the stage is set for more apartment owners to undertake renovations to stand out. However, this strategy is not without its challenges.
According to a Q4 2022 Growth Report compiled by Apartments.com, multifamily fundamentals weakened at the end of last year with supply-demand imbalance, higher vacancy rates, and marginal absorption. The report showed that the vacancy rate rose from 5.7% in the third quarter to 6.2% in the fourth quarter, due in part to 96,000 new rental units coming online. As a result, national asking rents fell to 3.7%, a 740-basis-point decline from one year prior.
However, the quarterly snapshot of these figures doesn't align with a long-term trend. A recent U.S. multifamily capital markets report by Newmark found that new housing completions – which include single-family and multifamily properties – have not kept up with household formation since 2018, resulting in a 400,000-unit shortfall in 2021. Meanwhile, mortgage applications fell by more than 65% in third-quarter 2022 compared to one year prior. This was due in no small part to an astonishing 122.6% year-over-year increase in the average 30-year fixed rate.
A Dodge Data & Analytics report showed that year-over-year multifamily construction starts grew by only 1% in November. While this is far better than the 9% decrease in single-family construction in that period, it shows that, in the coming years, supply will not keep pace with demand.
This is a sentiment shared by builders. In a recent outlook survey by The Associated General Contractors of America, contractors provided their expectations for project value growth across multiple sectors in 2023 compared to last year. The share of respondents who anticipate expanding the multifamily industry edged out those who foresee contraction by only 1%. This is a steep 31 percentage-point drop from the 2022 survey.
The Apartment.com report forecasts 2023 will see the highest new supply totals since the 1980s as underway projects catch up to market conditions. However, the majority of these will be luxury units. This fact, combined with higher interest rates pricing, would-be buyers out of homeownership, and an eventual tapering off of new construction starts, means that demand for many renters is not going away.
Many commercial property owners are seizing the opportunity to renovate their buildings and tap into this demand, updating units and common areas to enhance marketability and profitability. However, one issue is that materials remain more expensive and more complicated to obtain due to ongoing supply chain issues. While this has created challenges for apartment owners looking to modernize their buildings, intelligent procurement decisions can keep a project on target without significant cost overruns.
Knowledgeable contractors collaborating closely with ownership can find the right balance between scope and budget. This includes advising on what alternative materials can be substituted without compromising quality and which projects should be prioritized to maximize ROI.
My firm, Motus Construction, recently completed renovation work on a six-unit apartment building in Forest Park, Ill. The building needed extensive repairs to the existing hot water boiler, plumbing, and electric system. While these capital expenditures came at a considerable cost, we identified ways to make the client's desired aesthetic changes to all units while staying under budget.
For example, we selected high-quality vinyl plank flooring for the project, which comes at about half the cost of newly installed hardwood. Not only is it cheaper, but vinyl flooring now comes in a broader range of finish options, has better durability, and is often more accessible to the source.
Another strategy we employed at the Forest Park project was painting the impression of a black wainscotting on the white walls in all common areas. This required no additional materials; with a simple paint selection and application, we could give the entry and laundry spaces an elevated, contemporary feel that appears to be more expensive than it is.
The best way to save on material costs is to use what's already in place. For example, if existing cabinetry or doors are outdated but otherwise in good shape, paint or refinishing can give them a new life, especially combined with updated hardware. Similarly, leaving exterior brickwork or ceiling spaces exposed can provide a room with a modern, industrial aesthetic without needing to buy drywall and framing. However, this only works on specific projects, so it's best to assess on a case-by-case basis.
Even in the face of higher construction costs, longer lead times, rising interest rates, and tightening lending standards, apartment owners can still maximize the value of their properties through thoughtful renovations. Those who rely on the expertise of skilled contractors are best positioned to maximize their return on such investments at a time when every dollar counts.
Source: Renovation nation: Why multifamily rehabs can resist economic turmoil – REJournals