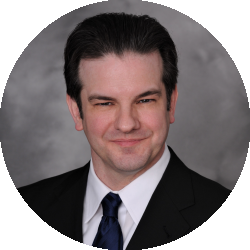 Latest posts by Randolph Taylor
(see all)
Earlier, resident retention levels at lease expiration had moved drastically, reflecting the impacts of COVID-19 on household living preferences and the resulting shifts in apartment pricing that occurred in the market.
Retention soared when COVID-19 first emerged, as households hunkered in place. The U.S. retention rate got as high as 58.4% in April 2020.
As 2020 progressed, renter needs evolved, and many properties began to experience more resident churn. Among the renters working from home, some households opted to move to other neighborhoods or even other metros, taking advantage of the opportunity to save money. In other cases, some households jumped on the chance to upgrade to larger or better-quality apartments, once pricing slipped among a block of the more upscale properties.
At its weakest, U.S. apartment resident retention got down to 51.1% in December 2020.
Class C Properties Outperform
Lower-priced Class C properties are chronically in short supply across much of the nation, limiting the choices of those who might want to move from one of these communities to another. In turn, Class C projects usually sustain the highest resident retention rates. That was true again in 1st quarter 2021, when Class C resident retention came in at 61.9%.
For the middle-priced Class B stock, retention usually looks much like the industry's overall average. A 53.4% share of Class B renters with leases expiring in early 2021 opted to remain in place.
High-priced Class A developments normally experience the most renter churn, with results impacted in part because residents of existing luxury projects often are tempted to move into just-completing properties that are offering rent discounts during initial lease-up. Within the Class A stock, resident retention when leases expired during 1st quarter was limited to 47.6%
Big Differences Register Across Metros
While the average resident retention rate is back to normal, notable differences in performance exist from one metro to another.
Retention is way up in some comparatively affordable metros where apartment demand is proving solid at the same time that limited new supply is coming on stream. In the most notable examples, 1st quarter 2021 retention is up 8 to 9 percentage points from the average levels posted for the same period of 2018 through 2020 in Detroit and Riverside/San Bernardino.
The increase comes in at 5 to 6 percentage points in Sacramento, Providence and Greensboro/Winston-Salem, while retention bumps reach roughly 4 to 5 percentage points across Columbus, Salt Lake City, Memphis, Cincinnati and Virginia Beach.
At the other end of the performance spectrum, resident retention has plunged in expensive metros where sizable rent cuts are encouraging households to move around. In much of the Bay Area, resident retention in January through March 2021 was off the level that was normal in the early months of the previous three years by 11 to 12 percentage points.
Retention declines of 6 to 7 percentage points registered in Seattle, Los Angeles and New York, while it also was much tougher than usual to hold onto existing renters in Oakland, Miami, Orlando, Austin and Newark/Jersey City.