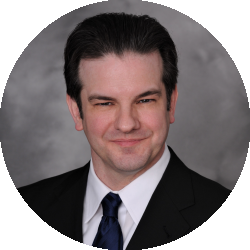 Latest posts by Randolph Taylor
(see all)
Nearly 50 million workers switched last year from an office environment to work-from-home (WFH), allowing large parts of the U.S. economy to continue functioning despite social distancing requirements during the pandemic. As other sectors began to recover from the shutdowns last year, however, large numbers of workers remained at home, causing some concerns about possible longer-term impacts of WFH on the markets for office commercial real estate. Despite some twists and turns due to the Delta variant, the most recent news suggests the return-to-office (RTO) is rebounding.
The RTO began as the economy started to reopen, and proceeded through much of last year. 16 million workers had returned to the office by October 2020, a one-third decline in WFH in six months. Being back in the office has always been contingent on progress in bringing the pandemic under control, however, and the surge in COVID cases late last year brought about a partial reversal in RTO in November and December.
Fortunately, RTO regained momentum earlier this year as tens of millions of Americans received vaccinations against the coronavirus. By July 2021, the number of people working from home had declined nearly 60% from its peak in May 2020. (I discussed the progress in RTO in an earlier Forbes article in July 2021).
More recently, there has been both good news and bad news about the return to the office. First, the bad news: The surge in COVID infections beginning in mid-July due to the Delta variant has had a significant negative impact on labor markets. Job growth slowed, with monthly increases in payroll employment falling by 70%, from an average of more than 700,000 per month from February through July to averaging 280,000 in August and September.
RTO hit a speed bump as well. The number of employees working from home increased nearly 400,000 in August and was little changed in September. This setback was not as large as the reversal that occurred last winter but nevertheless has pushed back the timetable for a more complete return to the office.