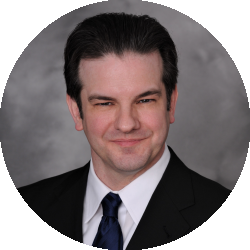 Latest posts by Randolph Taylor
(see all)
Much has been made about rising rents in recent months, often with the implication that they are the result of price gouging. In fact, the explanation is much simpler. It's simple Econ 101—the U.S. does not have enough housing to meet demand.
How do we know? Because the data tell us so. Double-digit rent growth recorded in late 2021/early 2022 coincided with record-low apartment vacancy rates (i.e., the number of empty and available apartments).
As demand continues to outpace supply, the apartment vacancy rate in the U.S. has been on the decline for over a decade.
Recent research from NMHC/NAA found that the U.S. needs to build 4.3 million apartment homes by 2035 to meet both future demand and an existing shortfall of 600,000 units. That shortage means there are too many people competing for not enough apartments, which drives prices up.
More recent data show what can happen when the supply-demand relationship changes. In the latter part of the year, apartment demand has slowed because of economic uncertainty and as expected, apartment vacancies are increasing. Households are doubling up, moving back home, or deciding not to create new households at all. We see this in multiple data sources
RealPage's national vacancy rate for professionally managed apartments rose from 2.4% in 1Q 2022 to 4.1% in the third quarter.
CoStar similarly reported a 30-basis point increase in the national apartment vacancy rate in 3Q 2022.
The result? Apartment owners have begun to offer lower rents to fill those vacant units.
RealPage's data show annual rent growth during this period moderated from 15.3% to 10.5%, while rents actually decreased for the past two consecutive months.
Similarly, CoStar's data show a 0.4% decrease in asking rents over the past quarter.
Long-term, however, apartment demand is expected to rebound with improved economic confidence, which means we need to keep building new housing despite this temporary lull if we want to avoid large rent increases in the future.
To ensure that supply is built, however, we need to avoid the lure of "quick fixes" like eviction moratoriums and rent control. They do nothing to address the underlying supply shortage. More importantly, they eventually harm the very people they are trying to help by discouraging new housing construction and limiting the financial resources owners have to maintain existing housing.
The apartment industry stands ready to help meet the rising need for accessibly priced rental housing, but we cannot do it alone.
Our housing affordability challenges pre-dated COVID, but the market disruptions created by COVID worsened them. Fortunately, economics 101 and the lessons learned from the pandemic provide us with a guide to solving them. First, we need to build more housing to meet housing demand (the economics lesson), and (2) we need to provide rental subsidies and other emergency funding sources to help keep at-risk, lower-income households housed (the COVID emergency rental assistance lesson).
NIMBYism and antiquated, discriminatory land use policies have shut us out of some communities altogether. But even in communities that want and desperately need new apartment development, we face numerous hurdles that can drive up costs or halt development. While the barriers to housing production and preservation are primarily within the purview of local governments, federal policymakers can play a role by creating incentives for local leaders to reduce barriers and adopt policies that encourage private sector investment in housing.
Examples of actions the federal government can take include:
Expanding and enacting federal tax credit programs that ease development affordability, like the Low-Income Housing Tax Credit and the Middle-Income Housing Tax Credit;
Reforming and increasing funding for subsidy programs that address housing affordability, including HOME, Section 8, FHA Multifamily, and CDBG; and
Providing regulatory relief to reduce development and operating costs by tying other federal dollars (like transportation funding) to incentivizing localities to reduce parking and other land use requirements, streamline the development and approval process and restrict the use of rent control and mandatory inclusionary zoning.
---
Source: Rising Rents? Blame the Supply Shortage