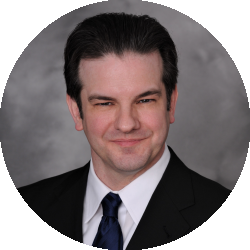 Latest posts by Randolph Taylor
(see all)
Top Frequently Asked Questions on Selling a Multi-family in Chicago
Are you thinking of selling your multi-family property?
Here are some of the most frequently asked questions we get from clients looking to sell multifamily properties in Chicago.
Before You Sell:
How is selling a multi-family different than selling a single-family home?
If you've sold an investment property before, you'll be familiar with the ins and outs of selling a multi-family. However, if it's your first time, you'll learn that the process works differently than it would with a single-family or condo.
A large part of a multi-family's sale appeal will lie in its cash flow. Buyers looking for a multi-family are looking for more than just a home: they will want to see a property that generates good rental income, rents easily, and provides a financial incentive for them to buy. This could be in the form of easy upgrades they can make to boost rental income or as an empty unit for them to occupy and offset their own living expenses.
Do I need a broker to sell a multi-family?
Of course, we're biased…but we do recommend working with a broker who is experienced in the multi-family market in your neighborhood. Not only will they be able to pull good comps and provide a market analysis of how you should price the property, but an experienced agent will know how to show the proeprty to different types of buyers, whether they are experienced investors or first-time multi-family buyers who want some supplemental income. Brokers who work in multi-family markets are also in the know about rent prices and trends, which will help them sell your home at the right price.
Do I need to make repairs before selling?
Some buyers look for multi-families with units that could benefit from some updating because they see it as an opportunity to raise the rent using some sweat equity. Your agent should be knowledgeable of the renter's and buyer's market for your area and property type and will have good recommendations of what types of updates to make before selling.
Making simple upgrades around the property and in common areas like hallways and entryways can be an easy way to boost the property's curb appeal that won't break the bank, whether it's through new fixtures or a fresh coat of paint.
How do I list a multi-family?
One of the most important parts of getting ready to list your property is confirming the number of legal units in the building. In a city full of old homes like Chicago, many apartment units have been created in old basement spaces or have been de-converted into larger single unit. If you sell your property with an incorrect number of legally recognized units, you could face legal issues down the road. To get the most accurate picture of how your property should be valued and listed, get in touch with the local village to confirm the number of legal units listed in their records.
How should I price my multi-family?
Buyers and their lenders will typically appraise a multi-family home using the income approach method instead of simply using comps in the area to compare values. This means that the appraiser will look at the cost of property maintenance and rental income to evaluate a property's cash flow. To price your multi-family, you should do appraise a building's income and use comps in the area to accurately represent what someone might want to pay for it.
How should I market my multi-family?
You'll want professional photos of each unit to get ready to list your property, which means asking your tenants to clean their spaces and set up a time for the photographer. Having an empty unit comes in handy because it gives you the opportunity to deep clean the space and potentially even stage it with furniture to show off its potential.
Put together a financial breakdown and lease abstract to show possible buyers. This might include details like current rents, cost of utilities, and other maintenance fees to give them a better idea of potential rental income.
Selling a building with tenants.
How do I sell my multi-family with occupied units?
One of the trickiest parts of selling a multi-family is to make sure that you are aware of your tenants' legal rights and that you make the selling process as effortless for them as possible.
Breaking the news to tenants: Announcing that you're listing your property for sale isn't the easiest conversation to have with tenants. For them, it means the hassle of cleaning their apartments for multiple showings, a change in landlords, and a potential increase in their rent after the sale. However, you are legally obligated to inform your tenants when you sell the property, so it's important to have that conversation before getting too far into the selling process.
Tenant's rights when a property is listed for sale: To protect yourself from liability and provide a smooth transition for your tenants during the sale process, it's important to be aware of their rights determined both by the state and by their lease agreement. Your tenants most likely have a right to be notified a set amount of time before showings and have a lease that can't be terminated just because you want a vacant unit to sell the property. Reread your lease agreements and the tenant's rights for your city before listing your home or schedule showings.
How do I show a property with occupied units?
An experienced Broker will know the ins and outs of how to show a property with occupied units (which is one of the biggest reasons why you should take your time to find a good agent). The most important concern when it comes to showing units is to make sure that the tenant is aware of the appointment sufficiently ahead of time. Check your lease agreement to see if there are already guidelines in place, or contact your tenant prior to listing the process to come to an agreed-upon amount of days or hours before the showing when they should be contacted.
Have you thought of selling your property and would like to know what it's worth? Request a valuation for your property below: