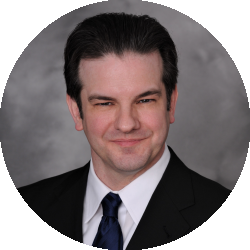 Latest posts by Randolph Taylor
(see all)
Apartment occupancy across the U.S. is sky high and in several small markets, all-time high occupancy rates and fewer total existing units translates into very few vacant units available for rent.
In 14 of the nation's core 150 apartment markets, there are less than 500 vacant units currently available for rent.
These markets have a few things in common, such as total existing inventory counts between 22,000 and 42,000 units and very tight occupancy rates between roughly 98% and 99.5% as of July. Most of these areas are located within two hours of much bigger, more expensive apartment markets. They also tend to be in strong employment regions, adjacent to a larger job market or operate in popular tourism hot spots.
Additionally, many of these markets have seen little or no new apartment supply added in the recent past. In fact, many of the California markets are chronically undersupplied.
Four of these markets with very little available inventories are in the South. The apartment market with the least number of vacancies in the nation is Salisbury, where a 99.5% occupancy reading translates to only 125 vacant units. Located just two hours southeast of Washington, DC, Salisbury has about 24,000 existing units in total and offers rental rates that are about $500 cheaper than its bigger, more bustling neighbor.
Two Florida markets – Lakeland-Winter Haven and Port St. Lucie/Sebastian/Vero Beach, FL – as well as the Johnson City/Kingsport/Bristol market are right on the cusp of 500 vacant units each. Occupancy in these areas came in at around 98% in July.
Half of the 14 markets with less than 500 vacancies are in the West region of the country. Eugene and two California markets – Salinas and Bakersfield – have roughly 300 vacant units each, while Santa Maria-Santa Barbara, Salem, Provo, and Stockton-Lodi each have between about 350 and 430 units available. July occupancy readings in all those markets sits at about 98.5% to 99%.
Two Northeastern markets – Allentown-Bethlehem-Easton and Manchester/Nashua/Concord – have roughly 400 to 450 vacant units, with occupancy rates around the 99% mark as of July. In fact, with occupancy at 99.1%, Allentown-Bethlehem-Easton is the only other market in the U.S. other than Salisbury with occupancy above 99%. This market is located less than two hours from both Philadelphia and New York and boasts rental rates that are $130 more affordable than Philadelphia and $2,000 cheaper than New York, the priciest market in the nation.
Springfield was the only apartment market with minimal vacancies in the Midwest. With an occupancy of 98.2%, there are only about 430 units available here as of July. Springfield is also the only market on this list that is further than two hours from a bigger metropolitan area. St. Louis and Kansas City are both located about three hours away.
In another 38 national apartment markets, between 500 and 1,000 vacant units exist. This grouping of markets is geographically diverse, spanning from Portland, ME, and Huntsville, AL to Spokane, WA and Vallejo/Fairfield/Napa, CA. Occupancy in this grouping ranges from 96.3% to 98.9%. Nationwide, occupancy was at 96.9% in July, the highest rate on record.
Source: Some Smaller Markets Are Seeing Fewer Than 500 Vacant Apartments