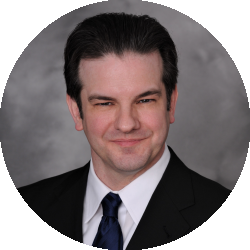 Latest posts by Randolph Taylor
(see all)
Fannie Mae forecasted that concessions will decline throughout 2022, returning to more normalized levels by the end of the year.
The multifamily sector has experienced the effects of an increase in pent-up demand this past year, resulting in higher-than-average asking rents as well as concessions, depending on the type of apartment and its location.
Class A concessions peaked in March at 9.9% and have been falling since, but they remain elevated at 9.2% as of October due to competing new supply entering many local submarkets.
Those renters who have received concessions might find their benefits fleeting in 2022 though. Discounted rent from the concessions is only good for a short period of time (typically anywhere from the first month or so of free rent to discounted rent over the period of the lease).
So, this suggests that there might be a form of "sticker shock" at the end of the lease term for many tenants. That is when the new rent increase will be based on the full amount of the rent, prior to the discount resulting from the concession, according to a report from Fannie Mae, supplemented by data from RealPage.
Renewals Likely Absent of More Concessions
It may be that some tenants are expecting another round of concessions to offset that increase, but whether that materializes remains to be seen. Although the national concession rate remains elevated, fewer units are offering concessions.
That trend is expected to continue over the coming months. And as seen in the case of Class C units—the most affordable units in a location—the declining trend in concessions offered has recently started accelerating, most likely due to the improving economy and increased job growth.
As a result, Fannie Mae expects that concessions will continue decreasing, particularly for Class B and C units. It expects that the trend trajectory for Class A units will lag slightly behind, as new supply delivers over the next several quarters.
"But with the economy expected to continue and rental housing demand remaining firmly in place, we believe that concessions will decline throughout 2022, returning to more normalized levels by the end of the year," according to Fannie Mae's report.
Classes B and C Not Immune to Discounts
Class B concessions ended 2019 at 5.5% but recently peaked at 8.1% during the summer of 2021.
Class C began 2020 at 5.4%, and while it surpassed Class B during the earlier part of 2021, it has now begun to trend downward, to 6.6% as of October 2021.
Typically, when Class A demand softens, some tenants use the opportunity to rent more expensive units with better amenities, given that rents for these higher-quality units are now within their reach. However, the reverse happens infrequently: Tenants tend to not move back into lower quality units when those rents fall.
So, as Class A rents declined and concessions rose, a similar trend occurred with Class B and C units. And now that Class B and C concession rates are trending downward, that suggests that demand is increasing, likely keeping asking rent levels elevated.
Concessions Higher in Expensive Markets
Although approximately 430,000 new apartment units may be completed in 2021, these units are not evenly distributed on a national basis. As has been the case for the past several years, much of the new apartment supply is concentrated in specific submarkets in approximately 12 metropolitan areas.
For instance, while Dallas, Orlando, Phoenix, and Houston all have a lot of new supply underway, their concession rates remain lower than those in the more expensive metros of New York, San Francisco, Miami, Boston, and Washington, D.C.—all of which have much higher asking rent levels, thus necessitating higher concession rates.
Source: Sticker Shock Coming for Renters Receiving Concessions