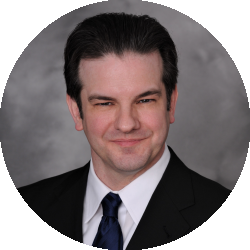 Latest posts by Randolph Taylor
(see all)
Rent prices in urban city centers are down for the first time in a decade, according to a new report from Marcus & Millichap.
The national shift toward remote work is shifting rental demand from urban areas to suburban areas, as many workers across the country look for more space at a lower cost, according to a new report from Marcus & Millichap.
Vacancy rates in suburban markets dipped below central business districts in the second quarter of 2020, according to the brokerage firm's special report on multifamily "Beyond the Global Health Crisis." From 2002 to 2015, suburban vacancy held steady at a couple of percentage points above CBD. That divide began to narrow in 2016, before finally dipping below urban areas in the second quarter of this year.
The report attributes a few factors to what's impacting the numbers: health concerns are leading many to stay wary of crowded areas, urban amenities remain shuttered and many offices in central business districts are allowing employees to continue working remotely. Late last month, The Wall Street Journal reported that in Manhattan, one of the largest office markets in the country, fewer than one-tenth of office workers had returned to their workplaces.
Major tech companies like Uber, Facebook, and Google have made announcements in recent weeks that all employees at their firms may work remotely for the next several months, leading many urban apartment dwellers to leave the city and head elsewhere. The exodus has led to falling demand for luxury apartments, Marcus & Millichap reported earlier this month.
"These trends may push more individuals to the suburbs, which could create new suburban employment hubs within metros that in turn fuel strong household formation," Marcus & Millichap researchers wrote in the report.
The brokerage firm predicts that in the coming years, less densely populated and lower-cost markets in the Sunbelt and inland California could attract renters and employers relocating from more expensive coastal areas like Los Angeles and the Bay Area.
However, while urban rental markets face multiple headwinds, they could end up just being short-term difficulties, according to the report. Proximity to urban amenities and walkability will continue to draw renters to downtown areas, back-filling units left vacant by renters who left for the suburbs.
The rental market may also get a boost from the rising homeownership rate. The pandemic led many older millennials to purchase their first homes, limiting the supply of single-family homes and raising prices. This could lead many, particularly within the upper-tier segment, to stay renting longer.