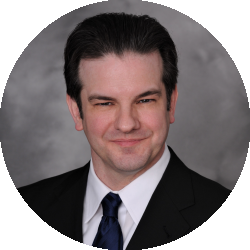 Latest posts by Randolph Taylor
(see all)
If you don't like the weather in Chicago, wait a few minutes…it's likely to change.
Another thing that is seeing a fair amount of change is the overall sentiment for CRE in Chicago. Last year's DePaul Real Estate Center Mid-Year Report found that 60% of industry participants were generally optimistic about the industry as they looked ahead. But in 2022? The DePaul-ULI Chicago Report found that 65% are trending toward concern when looking at 2H2022.
Headwinds have gained steam locally, nationally, and internationally, as professionals are concerned about construction costs, labor issues, inflation, interest rates, and speculation of a recession. There's also less confidence that related issues like crime and the effectiveness of the local political system can be resolved quickly or easily. But through it all, one asset class has remained largely untouchable. Industrial.
According to DePaul, Hugh Williams, Principal, MK Asset Brokerage, and Director of Entrepreneurship/Strategic Relationships for Sterling Bay, when asked about the health of the market, pointed to Prologis' initial offer to acquire Duke Realty. Prologis was offering a premium, plus upside.
"When you see that, and with vacancies in the sub 4% range, it signals strength and optimism," Williams said. "We are at one of the high water marks. No one knows if we are at the top, but over the recent long-term, the strength of the market has only gone in one direction, and new baselines have been established."
That's not to say the market is exempt from concerns, though. Even the strongest markets must remain creative and be willing to approach issues a little differently.
CRG President Shawn Clark noted that, on a recent project in Country Club Hills, the increasing cost of steel prompted CRG to purchase the necessary steel for the 1,033,450-square-foot building before they closed on the 70 acres of land, based on the report. But if the steel had been purchased as typical, the cost would have been more than double.
From the perspective of Molly McShane, CEO of The McShane Companies, "Going from just-in-time to just in case is a real strategy businesses are using, and it is driving demand. As long as that continues, the market is in a good place."
So while it's true that there are concerns about the remainder of 2022, 50.9% said they are bullish or optimistic about market conditions in 2023. And despite headwinds, there are investors who continue to believe in the future of Chicago. DePaul said while it may be based, in part, on a "right corner, right project" viewpoint, there remains an appeal about Chicagoland and a belief that all issues will soon be resolved.