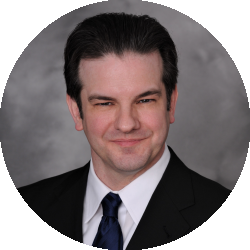 Latest posts by Randolph Taylor
(see all)
Since there are no limits to the number of times you can engage in a 1031 exchange, it's possible to repeatedly roll your gains into upgraded property holdings, continually deferring capital gains taxes, and potentially growing your wealth through additional capital appreciation.
The rules for a 1031 exchange are defined under Section 1031 of the U.S. Tax Code. A 1031 exchange allows investment property owners to defer their capital gains taxes on a property sale by purchasing a "like-kind" replacement property. However, the definition of a "like-kind" property is far broader than you may think.
The IRS defines like-kind properties based on the "nature or character" of the property rather than on the "grade or quality." Therefore, virtually any real estate property is considered "like-kind" to any other piece of real estate property.
This means that you could exchange a single-family rental home for an industrial warehouse, a piece of raw land for a shopping complex, and so on. Since this definition provides significant leeway, it can also create opportunities for additional portfolio diversification across various property types.
Working with a Qualified Intermediary
To protect the preferential tax treatment provided by a 1031 exchange, it's imperative to work with a Qualified Intermediary (QI) from the very beginning of the exchange process. A QI is an independent, disinterested third party, that is a person, company, or entity that facilitates a 1031 exchange. During a 1031 exchange, a taxpayer cannot ever receive proceeds from the sale of the relinquished property. Therefore, when engaging in an exchange, the QI must perform the transaction.
In this scenario, the QI acquires the property from the taxpayer, transfers it to the buyer, and holds the sales proceeds. Then, when the taxpayer is ready to purchase the replacement property, the QI uses the funds to acquire the property from the seller and transfers it to the taxpayer.
1031 Exchange Timelines
In addition to working with an approved QI, investors must also meet specific time restrictions, known as the 45-day and the 180-day deadlines.
The 45-day deadline requires you to identify your potential replacement property or properties within 45 calendar days from the day you sell your relinquished property. This identification must be in writing and submitted to your QI. You can typically identify up to three properties. In some cases, you may be able to identify more as long as they fall within specific valuation tests.
The 180-day deadline requires you to close on one or more of the identified properties by the 180th day after you closed on the relinquished property. These two timelines run concurrently, so it's important to note that if you take the full 45-days to identify your property, you'll only have an additional 135 days to close.
Tax-Efficient Real Estate Investing
To learn more about the potential tax advantages offered by private real estate investments, download our complimentary ebook, "Tax Advantaged Investing: The Power of Private Real Estate." Inside, you'll find information about tax-advantaged income potential, Qualified Opportunity Funds, estate planning using 1031 exchanges, and more.
Source: Tax Efficient Growth with 1031 Exchanges