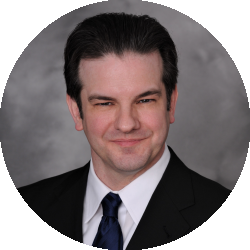 Latest posts by Randolph Taylor
(see all)
Two recent acquisitions have third-party managers' and industry analysts' attention.
When it comes to property management companies and technology supplier partners, the script has flipped for some this year as it's tech companies that are showing greater interest in acquiring rather than serving these firms.
Looking to build their brand, these innovation firms are — "can gain an instant uptick in revenue growth from the acquisition," as multifamily tool Lighthouse's head of business development Sterling Weiss put it, having spoken recently with REITs who have been courted by such companies.
For now, technology companies are happy to transact with small- and mid-sized apartment owners and managers.
Twice this year, short-term housing platforms have made this happen. In January, The Guild purchased CREA Management and in March, Alfred purchased RKW Residential. The Brand Guild purchased CREA Management.
Both transactions turned the heads among a few in apartment management circles and many are looking to see what could happen next. Some industry observers see more such deals ahead.
It's a potential win-win because these technology firms believe they can better drive net operating income at the property level.
They are finding the apartment industry is ripe for innovation and that there's little better way to incorporate, help develop and test their technology through their own housing portfolio.
Data Scientists Find Niche in Property Management
Alfred reports that today on average, less than 1 percent of a property's budget is put toward technology, unlike other innovative industries, which invest closer to 10 percent, based on recent research from Statista, McKinsey, and Deloitte.
For RKW Residential, the technology Alfred brought will make operations more efficient, RKW Residential's Executive Vice President of Marketing, Joya Pavesi said.
"It's been a bonus because we now have Alfred's 40+ software engineers working on our behalf – that's more engineers than what some of the biggest apartment operators employ," she said.
The merger gives Alfred the chance to have executive oversight into how its technology is being used by its clients to ensure that its capabilities are being fully realized.
'Keep A Very Close Eye' on This Trend
Zain Jaffer, Investor, and Entrepreneur, Zain Ventures Jaffer says that these companies have strong incentives to acquire property management companies to scale their portfolios quickly.
"It's clear that AI has the potential to completely reshape the nature of property management as we know it," Jaffer said. "As more and more tech companies buy into the property management space, we will start to see some truly accelerated growth. I think this is a trend to keep a very close eye on."
Todd Butler, Senior Vice President, Flexible Living, RealPage, focused on short-term rental platform Migo, points to "massive" NOI opportunities that owners demand – mixed with the residents' need for flexibility to live/work/travel post-Covid – are now mutually at odds with "the way it's always been done."
Source: Tech Companies Cast Their Eyes on Apartment Portfolios