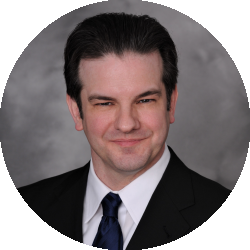 Latest posts by Randolph Taylor
(see all)
Developers continue to crank out apartments by the thousands in downtown Chicago, but demand should be so strong that the market can handle it, according to a new forecast.
It looks like developers might not spoil the downtown apartment party after all. That's good news for landlords, but not for tenants.
A construction wave was supposed to test the downtown market this year, with competition from 4,400 new apartments—an annual record—hampering landlords' ability to keep hiking rents and possibly even pushing rents down. Overbuilding often ends real estate booms, and the risk of that happening in Chicago seemed to be growing at the end of last year.
But a new forecast suggests the risk is receding. Though developers will continue to build aggressively in downtown Chicago over the next few years, demand will keep pace with supply. The market's coming back in balance,
Buoyed by a healthy job market, the downtown apartment market showed no signs of losing momentum last year. The average net effective rent at the most expensive Class A buildings downtown rose 8.7 percent last year, to $3.11 per square foot, according to Integra, a figure that may be inflated by the opening of several big new buildings.
Excluding new, more expensive buildings, the average Class A rent rose 5.5 percent last year from 2017, according to Integra. But the average net rent at less-expensive Class B buildings rose just 0.8 percent last year, to $2.57 per square foot. Net rents include concessions such as free rent.
The Class A occupancy rate rose to 93.5 percent at the end of 2018, up from 91.7 percent a year earlier, according to Integra. The Class B occupancy rate rose to 93.6 percent from 92.3 percent at the end of 2017.
Demand for high-end apartments is so strong that DeVries now expects downtown landlords to continue to have pricing power over the next couple of years. Integra had forecast that a key measure of demand, absorption—or the change in the number of occupied apartments—would total about 3,500 units over the next few years. But the firm has revised its forecast to 4,000 units after absorption hit a record 3,902 units in 2018.
New supply, meanwhile, will remain high, but it's tapering off. DeVries had projected developers would complete a record 4,400 apartments in downtown Chicago this year but has lowered that forecast to 4,200 units. Though that would slightly exceed absorption, DeVries predicts developers will complete 3,500 units downtown in 2020 and 2021. In other words, demand should exceed supply at least through 2021.
That will come as a relief to downtown landlords, but it could mean continued rent hikes for tenants, who have had little relief from rising rents for the past several years.
Then again, demand ultimately will depend on the strength of the economy, which is in the later stages of a major expansion. Tenants could regain the upper hand if the economy slows significantly or slips into a recession next year, as some economists predict.
It won't be roses for all landlords. Developers have been especially busy in places like the West Loop and South Loop, and buildings in those neighborhoods could feel it this year. In the South Loop, Miami-based developer Crescent Heights this year will finish Nema Chicago, a 76-story, an 800-unit skyscraper at the southwest corner of Grant Park. A venture led by Chicago developer John Murphy will wrap up a 500-unit high-rise a few blocks south, and Chicago-based Oxford Capital Group is on track to complete a 479-unit tower a few blocks north.
Source: Crain's Chicago Business ALBY GALLUN February 27, 2019