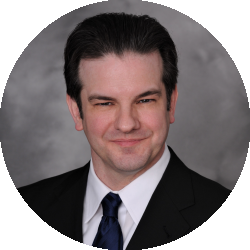 Latest posts by Randolph Taylor
(see all)
The trillion-dollar-plus bull run in multifamily investments has come to a pause, but it may not last for long. While some investors are stepping back, others continue to look for cyclical opportunities for investing in multifamily property in 2021.
Multifamily as an Attractive Investment Class
Although rents are beginning to decline in some markets across the US, they will likely bottom out and start to recover in 2021. While some investors are waiting for the health crisis to be resolved, others are seizing the opportunity to buy apartments in the best performing multifamily markets across the country.
Some of the best performing multifamily markets with strong rent growth include Lexington, Knoxville, Phoenix, and Nashville, where rents have risen by as much as 5.9%. On the other hand, some major urban areas such as Miami and San Francisco are markets hit hardest by the pandemic, with rents down by more than 3% on average.
Top Cities for Multifamily Investing in 2021
Multifamily has weathered the recession better than most commercial real estate asset classes. Effective net rents should increase by 6% next year, with vacancy rates returning to pre-COVID levels.
Even as the recovery begins, some multifamily markets will outperform others. The most recent Emerging Trends in Real Estate report by PwC and the Urban Land Institute lists the top US multifamily markets with the highest buy ratings based on current performance and long-term fundamentals.
#1 Raleigh/Durham
Also known as the Triangle, the multifamily market's performance in Raleigh/Durham remains relatively stable as positive net absorption and new supply continue to lure investors to this top-performing market.
The region's population of more than 2 million grew by 1.82% year over year and is likely to continue its fast trajectory. More than 862,000 housing units on the market are 36% renter occupied with 4.7% vacancy, ready to accommodate incoming demand from coastal metros.
The average rent was $1.22 per square foot per month, growing 1.4% year over year. Median household incomes are $73,654, with a per capita income of $38,760.
#2 Tampa/St. Petersburg
Employment growth, rising rents, declining vacancy rates, and net absorption of new apartment units are some of the many factors driving the demand for a multifamily property in Tampa/St. Petersburg g. The Tampa market was considered among the top five in the US for apartment building investments in 2019, according to a Multifamily. loans article.
The larger Tampa and St. Petersburg area hosts 3,194,831 people with a 1.66% population growth rate. More than 1.45 million housing units exist on the market, with 772 units completed early in 2020 and transactions continuing into Q3 this year.
Tampa's multifamily market is 33% renter occupied with 5.4% vacancy. The average rent of $1,291 increased by 0.2% year over year, while the median household income clocked in at $57,906.
#3 Salt Lake City
Investment growth of the multifamily market in Salt Lake City is fueled by strong economic fundamentals, and better yield spreads compared to neighboring states. The city holds a population of over 1.2 million with 1.62% annual growth.
Before COVID, Salt Lake City transacted over $1 billion in multifamily sales with approximately 434,000 housing units on the market at 32% renter occupation and 4% vacancy. Following an expected quick post-pandemic recovery, the market is likely to continue its previous trajectory. The median household income in Salt Lake City is $80,196, and per capita income clocks at $34,445.
#4 Austin
Economic activity across Texas's entire state has begun to rebound, with Austin leading the state in new residential construction and the lowest multifamily cap rates in Texas.
The city's population most recently clocked in at 2.17 million with 2.48% year-over-year growth. Austin features more than 882,000 multifamily housing units with 48% renter occupation and 8.5% vacancy and a somewhat higher 12.6% in Class A apartments. Average rents were most recently $1,384 with a 2.99% contraction from the previous year, within the budget of the $80,954 median household income.
#5 Boston
Although the multifamily market in Boston is still recovering, average apartment rents remain well above the national average. The small city is home to nearly 700,000 people, with 4.87 million individuals residing in the larger Boston-Cambridge-Newton MSA.
More than 1.9 million housing units on the market have 51% renter occupation and 7% vacancies as of most recent reports. Average rents clocked in at $3,185, representing a 7% contraction year-over-year as urban residents expand to the nearby suburbs. The median household income for Boston residents is $94,430.
#6 Boise
Although apartment rents in Boise have slightly declined this year, they have risen by more than 26% over the past three years. Boise's metro population is shy of 750,000 and 224,300 within the city limits at most recent measures, growing by 1.56% year over year.
About 289,371 multifamily housing units are in Boise's market with 43% renter occupation and 4.7% vacancy rates. Average rents were $1,279 as of October 2020, growing 8% year-over-year and well within the budget of the $66,466 median household income.
#7 Nashville
Job gains post-COVID and a shift to more affordable secondary markets are accelerating Nashville's demand for multifamily investments. The city's population of 1.9 million grew 1.46% from 2019 and is on track to continue its growth.
Nashville currently features 806,178 total housing units with 46% renter occupation and 6% vacancies as of Q2 2020. The average rent, $1,404, contracted by 1.0% year-over-year yet has generally increased in the last three years. The median household income is $70, 262 with per capita income averaging at $37,696.
#8 Charlotte
Steady fundamentals keep the multifamily market in Charlotte healthy, with a diversified economy helping the market remain healthy. The city's 2.6 million population grew by 1.58% from last year. Currently, 1.08 million housing units are on the market with 40% renter occupation and 9% vacancy as of mid-2020. Developers delivered just over 2,300 units this year with another 14,249 on the way.
Average rents rest at $1,276 with 2.0% year-over-year growth last year, and despite some contraction post-COVID, they are expected to continue their projected growth. The average household makes $66,399 annually and is expected to increase as more businesses invest in Charlotte as a regional headquarters.
#9 San Antonio
Although the recession has impacted the Sant Antonio apartment market, multifamily rent growth in the city still remains stable and above the national average.
San Antonio's metro population of over 2 million has grown 1.78% in the last year. The 772,512 housing units on the market were most recently 35% renter-occupied with 6.2% vacancy rates. Currently, developers are expected to deliver another 9,057 units within the next year, anticipating demand as coastal populations flock to Texas metros. Rents averaged $1,051 this year, with a 2.2% year-over-year change and fitting into most households' average income of $60,075 per year.
#10 Columbus
Columbus remains one of the best performing multifamily markets in the Midwest, with favorable demographic trends helping to keep rent growth well above the national average.
The Columbus metro's population of more than 2.1 million expanded by 1.58% in the last year.
Approximately 877,436 housing units exist on the market with 46% renter occupation and an average vacancy just shy of 8%. Average rents clocked in at $985, increasing at an annual rate of 4.0% and easily within the average per capita income's budget of $36,285.
Things to Know Before Investing in Multifamily
Unlike previous recessions, more affordable Class B and C multifamily properties have maintained low vacancy rates and modest rent growth. Looking forward, Class B apartments should continue to outperform, with Class A multifamily assets not recovering until the middle of next year.
There are several considerations investors should keep in mind when analyzing the best cities for multifamily in 2021:
Cities heavily dependent on tourism, hospitality, and retail may not see income and employment levels recover for some time
Many renters are uncomfortable taking public transit, helping to drive the demand for multifamily property in suburban areas and smaller secondary and tertiary cities
More living space and outdoor space will be desired as more people work from home
Millennials are slowly trading urban living for less-dense housing options in submarkets and the suburbs
Although the multifamily market has held up well, many investors are still sitting on the sidelines. As the economy begins to recover and the pandemic is brought under control, institutional and value-add buyers should become much more active next year, with foreign buyers also increasing their investment activity in the US.