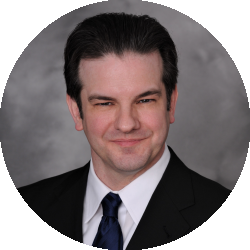 Latest posts by Randolph Taylor
(see all)
The Future of Multifamily is Now
Here are three fascinating current trends in multifamily housing that are dramatically changing the rental market as we know it:
1. Build-To-Rent (BTR) Single-Family Homes Are Bringing Privacy and Backyards to Renters 
The development of new, single-family homes specifically built for the purpose of renting is a trend that Forbes says is "hot and getting hotter by the minute." According to RentCafe, Build-To-Rent homes are desirable because "the trend combines the financial and leasing flexibility of a rental with the amenities and convenience of a professionally managed property, all while living a single-family home lifestyle."  
Built-To-Rent single-family homes have wide appeal. Renters of all demographics are tempted by more space and privacy than can be found in a typical multifamily community. Many would-be-homeowners may not be in a position to purchase a home, thanks to skyrocketing home prices which are outpacing wage growth. Inflation and rising interest rates compound the affordability challenge. Build-To-Rent has found its sweet spot, according to Forbes: at "the intersection of desire for a home and economic reality." 
That explains why single-family rental home construction is going gangbusters all across the country. 2021 was a record year with 6,740 new Build-To-Rent homes completed. 2022 promises to be even stronger with nearly 14,000 Build-To-Rent homes under construction as of January, according to RentCafe's analysis of Yardi Matrix data.  
GlobeSt reports that Build-To-Rent is becoming more important to institutional investors and has in fact outperformed traditional multifamily for the past five years. Says Paul Fiorilla of Yardi Matrix, "With so much capital looking to invest in the sector, and the demand for rentals rising, build-to-rents are likely to increase rapidly for the next several years, if not longer." It appears this housing trend will play an outsize role in the future of the rental housing industry for years to come.  
2. Co-Living Arrangements Are Making Space-Sharing Glamorous 
The term co-living might conjure up housing arrangements that are less than desirable for most adults, such as cramped college dorms, youth hostels, and co-ops. But the concept of co–living is experiencing what some refer to as a glow-up: it's gotten better over time.  
What is co-living, exactly? According to SALTO, "co-living is when a group of three or more unrelated people live together in one place." The concept has evolved dramatically in recent years and come to include a wide variety of living arrangements which are much more attractive than shared spaces of old. Says CBRE, modern co-living properties are much like student housing for young professionals. The purpose-built or renovated multifamily assets are designed around several unrelated individuals sharing an apartment unit, sometimes referred to as a 'pod.'" 
The concept of co-living is gaining in popularity for several reasons, including:  
Appealing amenities

: Co-living spaces differ widely, and their amenities do, too. But most make life easier and more enjoyable with creative perks such as furnishings, bundled utilities, coworking areas, and community events.

 

Flexible lease terms

: Many co-living spaces allow residents the freedom to move when the spirit moves them, whether to experience a different floorplan across town or a different lifestyle across the globe

 

Camaraderie and connection

: Many co-living communities feature gathering spots such as cafes and offer social events like happy hours, comedy open mic nights, and exercise classes

 
Shared Economy

: Co-living appeals to residents who prefer to rent vs. own—not just their home, but their experiences and things. Consider the popularity of other sharing solutions such as Uber, Airbnb, JUMP bikes or Rent the Runway. 

 

Affordable luxury

: Sharing a living space can allow renters to save money while maintaining a higher standard of living than they might enjoy on their own.

 
Co-living is another rental housing trend that appears to be both heating up—and here to stay. CBRE reports that "co-living companies plan to open more than 55,000 beds in the next few years and have raised hundreds of millions of dollars of equity to meet their expansion targets." According to Vox, major co-living companies include Common, Ollie, Quarters, Startcity, X Social Communities, and WeLive, which is run by the co-working company WeWork.
3. Flexible, Short-Term Vacation Rentals Are Easier to Manage 
Speaking of the shared economy, another trend we are watching in the multifamily space is how renters, owner/operators, and technology companies are innovating to get in on the unsatiable demand for short-term vacation rentals. This has been a volatile space for rental housing, with many owners' policies and leases as well as local zoning laws regulating or even forbidding short-term vacation rentals. Despite that, PropModo reported at the beginning of 2021 that 65% of recent Airbnb bookings were in multifamily buildings—and home rentals have outperformed hotels in 27 global markets since the start of the pandemic. Clearly the appetite for short term rentals is healthy.   
The vacation rental's most well-known player, Airbnb, has deployed various solutions in an effort to capture a slice of the multifamily rental market as vacation rentals—some more successful than others. For example, the company's "Airbnb-friendly building program" was put on the back burner in March 2020 according to Rental Scaleup.   
In June of 2021, multifamily software and data analytics provider RealPage announced an exclusive partnership with Airbnb to launch an apartment home sharing solution called Migo. According to a RealPage press release on the launch, "residents can recoup a portion of their monthly rent depending upon how frequently they home share exclusively on Airbnb. Owner can differentiate their apartment offering and share the financial benefits of home sharing with residents."  
Benefits of offering home sharing as an amenity for rental housing communities include: 
Financially advantageous for both renters and building owner/managers

 

Added incentive for real estate investors

 
Higher stabilized occupancies, faster lease ups, and enhanced property NOI

 

Improved resident satisfaction

 
Home sharing may not be suitable for all communities. It is most desirable and practical in urban core areas with high walkability. Newer communities equipped with smart access technologies are particularly well-suited to home sharing.  
The pandemic caused a shift in the way people live, work, and travel. Many who formerly reported to an office setting daily have transitioned to hybrid work or permanent work-from-home arrangements, allowing more time and freedom to travel. According to Forbes, "with more people working remotely now, renters can travel more and not risk losing as much money on rent. It could increase listings (on Airbnb) quite substantially, with close to 50 million rental units in the U.S. alone."  
We'll be closely watching to see how successful rental housing owner/managers are at participating in the vacation rental economy. It seems evident that home sharing is here to stay; what's less clear is how adept multifamily operators will be at managing the demand and accompanying challenges of short-term rentals.  
——————————- 
It's true that the future of multifamily may not look quite like the setting of The Jetsons. For example, we have yet to see a rental housing community with conveyer belts that take residents from point A to point B. We're also still awaiting the flying car that folds itself into a suitcase, no garage required. Developers have not mastered the 1,000-unit community on stilts concept just yet, and while multi-use real estate is all the rage, we're still watching for the first rental property to feature a floating shopping mall.
Nonetheless, today's reality for owners and managers of rental housing is evolving rapidly, and we're excited about the rapid pace of innovation and the potential that comes with it.  
Source: The Future of Multifamily is Now