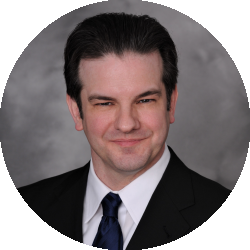 Latest posts by Randolph Taylor
(see all)
During a quick-fire session geared towards the experienced transactional investor at the GlobeSt. Multifamily national conference Monday morning, a panel of experts examined current multifamily transactions and deconstructed various challenges and opportunities given the current state of the market.
LOS ANGELES—"We are going through a tricky time. It has never been more important to focus on the basis when looking at a transaction." Those thoughts are according to panelist Bobby Khorshidi, president and chief credit officer at Archway Capital.
Khorshidi joined other multifamily experts during a transactions panel Monday morning at the GlobeSt. Multifamily national conference event here at the JW Marriott LA LIVE. Moderator Laurie Lustig-Bower, an EVP at CBRE, began with asking panelists what is happening with bridge debt.
Interest rates have gone up and there will be some uncomfortable conversations between lenders and their borrowers and between investment sales and their clients, explained Khorshidi. "In underwriting, we have to apply a stress test because we don't know where things are going to go. It is hard to find deals that will pencil."
UNDEWRITING, WHAT ARE THE METRICS?
His company is using 7% as the exit on transactions. "We are looking at construction loans that are coming due or over budget and they are looking difficult to find exit financing," he explained. "This is a transitional period where we are going to find new footing… It will just take time to figure out the new normal."
When underwriting deals today, James D'Argenio, senior principal of acquisitions at The Bascom Group, said that what hasn't changed is understanding a property's characteristics, strengths, and weaknesses. "Something that has changed is maybe the metrics, but we are really trying to stick to the basics and the stuff that we can control."
When asked at a class A building versus a B-minus fixer-upper, and what cap rates would be looked at for each, D'Argenio said that they don't make any money off the cap rate and are return focused. "We are trying to focus on levered versus unlevered returns…not just what is our cap rate to our coupon is because then you will be waiting a long time to transact… I don't think that is an important metric when you are looking at the total success a project can have."
BUYERS AND SELLERS ADJUST
Buyers and sellers have to adjust to the new normal, say panelists. Panelist Otto Ozen, executive vice president at The Mogharebi Group, said that the rapid interest rate increase created a bit of dysfunction. "Sellers historically have been relatively slow to respond to these kinds of shifts," he said. "That is where you have the gap between buyers and sellers."
He continued that buyers are quick to adapt their response and continue to adjust. "What is happening though is that a year ago, assumption of debt was really not an attractive option," Ozen said. 'What looked unattractive a year ago is being revisited."
David Harrington, EVP and managing director of Matthews Real Estate Investment Services added that the profile of buyers right now are the ones who are able to stomach the long-term horizon.
LENDING OPTIONS
Switching gears, Lustig–Bower asked panelists about lending and what options look like for the buyer on bridge debt. Khorshidi explained that the goalpost is shifting. "We are in the business of lending and are going to lend."
Having said that, he explained that his company needs to anticipate where the market is going. "Fundamentals and the economy feel like business as usual other than the fact that rates have moved," he said. "Everyone will use the same criteria and the same underwriting."
This is eerily familiar to the beginning of Covid, he continued, but then, the issue was valuation." It is similar now. We just need to figure out the bid/ask. That is the way that we are underwriting things. The challenge is to figure out how someone is going to refinance."
Khorshidi noted that it is a weird transitory time and it will take some time for these conversations to flush out. The pace that rates have been going up have been really extreme and has put some uncertainty in the markets and without trust in the Fed, it is hard to know where things are going. "We were told that all of this was transitory. That is not how it has played out. As lenders, and you all out there as investors, you have to guess, and whoever guesses right wins."
Source: The Keys to Multifamily Transactional Success This Year