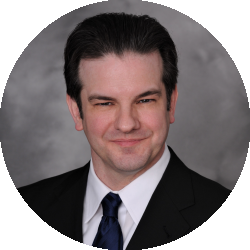 Latest posts by Randolph Taylor
(see all)
Downtown multifamily construction has flourished across the U.S. over the last decade in response to people's changing preferences. Even with many people's shift to suburban life caused by COVID-19, the shine of city living has yet to be dimmed.
A majority of the country's biggest cities have experienced a resurgence of multifamily construction in their central neighborhoods, according to a recent study by StorageCafe. The study looked at the cores of 100 U.S. cities and ranked them based on the number of apartment units delivered since 2013—Downtown Chicago was reported to have had the 12th most impressive transformation.
No less than 9,000 new apartments were added during the decade, increasing the downtown apartment inventory by nearly 50%.
Sure. It's no secret that office workers aren't yet returning in droves, but people still seem interested in living there. Downtown has 2,312 new units currently under construction, scheduled to deliver in the next two years, based on the report. Last year was very active in terms of apartment construction, despite pandemic setbacks, as people were eager to return to the hustle and bustle. Over 1,000 new units were delivered in 2021 alone.
But in talking about multifamily construction, one thing must be acknowledged: cost. The cost of renting has risen dramatically, and though that hasn't at all squashed interest in neighborhoods like Gold Coast, Streeterville or the Loop, it has caused prospective tenants to settle for less when it comes to size. The need for self-storage has skyrocketed because of this, and Downtown Chicago has seen the addition of around 239,000 square feet of self-storage space from 2013 to 2022.
As for the other cities on StorageCafe's list? Atlanta, Los Angeles and Houston stand in the lead, with the most active markets for new apartment construction. Atlanta alone saw 21,500 new units added to the local inventory during the decade.
Yardi Matrix Business Intelligence Manager Doug Ressler said places like these, which have long attracted workers with in-demand skills, have transformed into hubs where residents can work, live and have easy access to after-work entertainment.
"The massive shifts in housing preferences we've witnessed in relation to the health crisis are still bound to have ripple effects for years to come," Ressler said. "The hybrid or remote working trend, for one, has created a context for a reversed type of migration—it's not just the employees following available jobs and housing options anymore, but jobs and new construction coming to places where people want to live."
Source: The most active downtown areas for apartment construction? Chicago is ranked No. 12