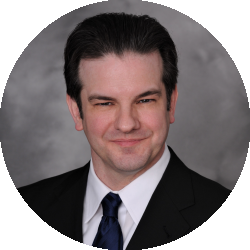 Latest posts by Randolph Taylor
(see all)
The defining features of both cities and suburbs won't be fundamentally changed by the
pandemic
, and as the recovery takes hold longer-term, both will likely continue to attract certain demographics over others.
"This is not one wins and one loses," Pontius said. "I also believe that there will be a large population that wants the urban lifestyle."
While many in the commercial real estate industry foresee an eventual and full recovery for the office markets of major cities like New York and San Francisco, it doesn't necessarily mean that the flight to the suburbs will disappear. Pontius views the suburban renaissance as one that predates the pandemic, and although events of the past year may have fueled it, the main driver is a demographic shift in which many 30-something millennials have become keener on suburban living especially to raise families, he said.
One salient impact of the rise of the suburbs during the pandemic has been that demand has increased for two-bedroom multifamily units where one of the bedrooms gets used as a home office, Marcus & Millichap Senior Vice President of Multifamily John Sebree said.
"I'm a huge fan of the urban core," Sebree said. "I'm a huge fan of the urban lifestyle. I don't think you can look at that and say it's not going to come back. It will certainly come back."
In the case of San Francisco, many fleeing the city during the pandemic didn't go far, according to a report from Cushman & Wakefield that tracked United States Postal Service Change-of-Address requests finding that the top 10 destinations for Bay Area residents who moved in 2020 were in Northern California and the top nine were in the Bay Area. This means that those wanting to return to the urban core won't have far to go.
"Long-term, I think that the urban core comes back," Sebree said. "I think what happens is some of the rents go down, vacancies go up, people are giving concessions and you're going to have a new group of people that are going to look at it and say, that's not a bad price for living in the city."
The main driver of cities' recovery depends on 100% remote work becoming the exception rather than the norm, which is something that Pontius sees as being the eventual outcome in the interest of maintaining company culture.
"There are no winners and losers," Marcus & Millichap Senior Vice President of Retail Daniel Taub said. "It's a matter of when they're going to be rebounding and how fast they're going to rebound relative to the conditions in the markets, and there's going to potentially be a big difference for example between San Francisco and New York where you're already seeing it."
Businesses that survived the pandemic will be rewarded, according to Taub, who said he has witnessed increased activity in places like New York's Upper West Side, West Village, and parts of Brooklyn.
"There were more businesses created in the early part of 2021 than I think we've seen in a very long time and those places overwhelmingly need a physical location," Taub said.