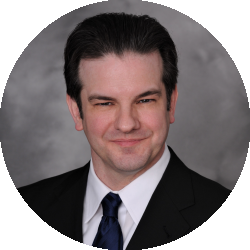 Latest posts by Randolph Taylor
(see all)
Top 5 New Apartment Amenities
It's budget season for most rental housing operators. Sing it with us:
"It's the most wonderful time of the year…!
" 
OK, we concede that not everyone may agree budget season is the most wonderful time of the year. But hear us out.  
We've always loved budget season for the opportunity not only to forecast what the future may hold for a community, but also to dream about how we could kick things up a notch. Budget season provides a chance to contemplate what you could add to your apartment community, both in terms of asset and service upgrades, that would elevate your resident experience—and enable you to reduce costs or increase rental rates and resident retention. When you look at it that way, the budgeting process is like putting together your own community-focused wish list!  
While the possibilities to improve your community may be endless, we know that resources are not. With that in mind, we've considered the needs and preferences of today's renters and focused on what upgrades could make the greatest impact.  
Here are the top five apartment amenities we think are worth considering for your 2023 community budget: 
 
Reconfigured Common Areas that Encourage Work-Life Connections

 
The pandemic has undeniably changed how we live and work. More Americans are working from home at least some of the time, and this change is likely to be a permanent one. Says Haley Stofferahn of architectural firm RSP, "Unit layouts are becoming more flexible with details and fixtures that allow tenants to convert bonus rooms into an office, a den or a fitness area. We're also seeing more built-in workstations within units. Outside individual apartments, what once would have been a disused business center is being replaced with comfortable, connected co-working space."  
When planning your 2023 budget, consider the common areas in your leasing center, clubhouse, and buildings. Where can you make modifications to better accommodate your residents who are working from home? Are there spaces that are underutilized that could be reinvented as either shared or individual workstations? The National Apartment Association reports that throughout the industry, community developers and owners are adapting common areas for this purpose. "Instead of lounge spaces with soft seating, there are intentional co-working areas," says Alison Mills, VP of Design and Development at CRG in Chicago. Reimagining underutilized or even obsolete spaces such as business centers to support how your residents live and work today will make your community more appealing to residents and prospective residents alike.
 
2. Unforgettable Resident Events  
According to a RealPage study, one of the NMHC Top 50 ownership groups found that a residents' likelihood to renew improves by 8% if they made even one friendship or connection within their apartment community.  
If boosting renewals is your goal—and it should be—then strengthening the sense of community among your residents should be top of mind. Purposeful resident events are the ticket to fostering friendships among your community's residents.  
Resident events have come a long way from the days of drive-through breakfasts. Today's thoughtfully planned events are about bringing residents together to enjoy memorable, social share-worthy experiences. When planned and executed successfully, resident events can make a positive impact on resident retention and serve as a powerful marketing tool. Prospects frequently study a community's social feeds when deciding where to live, and when your Instagram feed includes evidence of an active and fun resident community, you'll drive leasing traffic and leases.  
Consider budgeting for professionals to help you pull of sensational resident events in 2023, such as:  
Pet costume contest and portraits

 

Murder mystery dinner

 

Charcuterie board design

 

Dive-in disco

 

Comedy in the clubhouse

 

Flower arranging 

 
Enlisting the help of a professional event planner not only alleviates the logistical party-planning burden from your on-site team but ensures a top-notch event.
 
3. Fitness Center Experience Upgrades 
A new year and a new budget can be a perfect opportunity to upgrade the offerings in your fitness center. Renters' fitness practices and preferences have changed, and yesterday's equipment may not satisfy. Multifamily Executive reports that in place of treadmills and other more dated equipment, rental housing communities are adding yoga, barre, and cycling rooms, CrossFit training areas, and internet-connected equipment which allows users to stream classes, work with trainers, and interact with other users. Other high-tech equipment that is popular today includes Peloton bikes, Lululemon's MIRROR, and rowing machines. And according to the National Apartment Association, "pickleball has become one new darling." 
In addition to budgeting for new equipment and annual equipment maintenance for the New Year, consider that your fitness center also presents an outstanding opportunity for building community. Just like with your resident events, budgeting for a professional to come in and deliver high-quality, engaging fitness classes and events on-site can be a powerful resident retention and leasing tool.  You can even take the fitness out of the fitness center to an outdoor location such as a community green space, rooftop, or neighboring nature trail. Possibilities include:  
Yoga classes

 

Fitness bootcamp

 

Zumba 

 

Bend and brew (yoga and coffee)

 

Group run followed by a dialogue session with a nutritionist

 
To ensure success with your upgrades and events, gather input from your residents before investing in new initiatives. It's important to match your services to your residents' desires in order to make a positive impact.
 
4. Upgraded Air Purification Systems 
The rental housing industry is seeing an increased emphasis on air quality both in common areas and in residents' individual homes. As the Milwaukee Business Journal reported, "the Covid-19 pandemic has forced people to think about the world in new ways, analyzing whether that door handle is contaminated, handshakes are harmless or the air they breathe can be trusted." In the National Multifamily Housing Council's 2022 Renter Preferences Survey Report, 71% of respondents report interest in enhanced indoor air quality. An investment in upgraded air purification systems can drive both resident satisfaction and prospective resident demand.  
Systems to consider for your 2023 budget include bipolar ionization systems which purify building common areas such as lobbies, clubhouses, fitness centers, and other amenity spaces. According to Business Insider, this equipment can be integrated into existing HVAC systems to surround and deactivate harmful substances in the air such as airborne mold, bacteria, allergens, and viruses. Communities may also consider upgrading residents' in-unit air conditioning filters from the standard style to a high efficiency particulate air (HEPA) filter which can, according to the US Environmental Protection Agency, theoretically remove at least 99.97% of dust, pollen, bacteria, and airborne particles.
 
5. New Convenience Services for Residents 
Finally, consider adding services that help to make living at your community both easy and convenient. What could be more appealing to your customers than a lifestyle with fewer everyday hassles?  
For example, have you noticed that residents receive a lot of packages these days? Online ordering and deliveries of perishables such as groceries and meals to apartment community residents have skyrocketed since 2020. That trend shows no sign of slowing down—especially as Amazon recently announced the addition of another Prime Day to the annual calendar, called Prime Early Access Sale (brace yourself!).  
Door-to-door package delivery services can be a huge time- and sanity-saver for both residents and community staff. Consider budgeting for this service in the New Year and removing your team from the chaos that is accepting, storing, notifying, and delivering packages to your residents—so you can focus on the activities that make a bigger impact on your community.  
A resident experience app is another enhancement that benefits both the resident and community team and makes life easier for all. Here are just some of the tasks that can be accomplished from a few of the existing resident apps in the multifamily space: 
Communicating with residents

 

Scheduling move-ins

 

Managing, scheduling, and tracking maintenance service

 

Managing event RSVPs 

 

Tracking rental payments 

 

Keyless access control to apartment homes, amenities, and common areas




 
Budgeting for the addition of a resident experience app in 2023 means you can bring a whole host of convenient new services to your residents, while streamlining tasks for your team.   
Preparing your community budget for the New Year can be stressful, we know. Narrowing down the seemingly endless list of initiatives, technologies, and enhancements available to your team can be a daunting task. We hope this list of the top five amenities we think are worth budgeting for serves as a good starting point for you as you consider your many options for making a positive impact on your community.  
Best of luck to you this budgeting season, or as we consider it, the most wonderful time of the year!  
Source: Top 5 New Apartment Amenities to Budget For in 2023