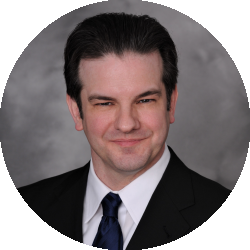 Latest posts by Randolph Taylor
(see all)
"Economic expansion and the jobs recovery will lead to rises in occupancy across all commercial real estate property types."
Both the CRE Finance Council and the second from the National Association of Realtors see signs of a strong commercial real estate rebound coming over the next 12 months.
Lawrence Yun, the chief economist at the National Association of Realtors, expected that a year of savings and unspent stimulus funds would turn into capital about to land in the economy in the second quarter of 2021.
"Economic expansion and the jobs recovery will lead to rises in occupancy across all commercial real estate property types," Yun said at the NAR's Commercial Economic Issues and Trends Forum.
Beneficiaries would include entertainment and hospitality companies as pandemic restrictions lift, Yun said, though the activity will likely create some headwinds. Also, vacancy rates in multifamily will likely drop as rents again rise.
"However, overall consumer price inflation is expected to increase 3% by the end of 2021 and likely will stay stubbornly high through next year, which will increase interest rates to 3.5%," he said.
John D. Worth, executive vice president for research and investor outreach at Nareit, also speaking at the same conference, said that commercial valuations are returning to higher figures but unevenly. The best performing is such processes as cell towers, data centers, and logistics facilities, single-family homes, self-storage, and timber. On the other hand, office vacancy rates are likely to remain high for now.
Meanwhile, CREFC announced the results of its First-Quarter 2021 CREFC Board of Governors' (BOG) Sentiment Index Survey and Special COVID-19 Survey. In it, 95% of the board expected better US economic performance over the next 12 months, much better than the 77% in the last quarter of 2020.
"Only 13% held a negative view of CRE fundamentals compared with 43% in the prior quarter with nearly three of four Board members indicating a positive sentiment for all CRE finance businesses over the coming year," the report said. "One area of concern expressed by Board members was the potential for higher rates over the next 12 months and their impact on CRE finance-related businesses."
A majority of 65% expected foreclosures and REO to be manageable and 56% think that full-year commercial and multifamily lending to jump by a fifth over 2020. Industrial was seen as the natural leader in growth this year, while retail is faring the worst.
As for travel, more than three-quarters of the board of governors expected leisure travel to bounce back quickly but corporate to have a slower pace of recovery, the latter of which could leave hotels high and dry.