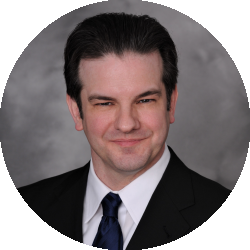 Latest posts by Randolph Taylor
(see all)
Apartment vacancies nationally dwindled to another record low in September at just 2.7%, according to RealPage, Inc. This marked the fourth consecutive month of record-breaking lows in a dataset going back three decades.
Ultra-low vacancy traces to unprecedented demand from both new renters moving in and existing renters choosing to renew leases. Remarkably, new lease demand in the 12-month period ending in September shattered the pre-2021 peak by an incredible 50.5%. At the same time, apartment resident retention surprisingly surged to 58.0% – surpassing the all-time high set during the peak of the lockdowns in April 2020. Retention rates represent the share of renters with expiring leases who choose to renew in a given period.
The fact that more new renters are entering the front door, but fewer existing renters are leaving out the back door is an unprecedented phenomenon that translates to a severe shortage in rental housing availability at every price point and in essentially every city across the country.
In apartment operations, a vacancy rate of 4% to 5% is considered essentially full, accounting for normal turnover time. As of September, though, vacancy registered below 4% in 140 of the nation's 150 largest metropolitan areas. Furthermore, 113 metros reported vacancies below 3% and 48 came in at or below 2%. Among large metros, the top three were Orange County, CA and Providence, RI (both at 1.12%) and Riverside, CA (1.37%).
In practical terms, such low rates equate to essentially no availability. Units are getting re-leased quickly upon notification of a move-out, and property managers are turning vacated units over in record time.
Unlike in the single-family market, the lack of apartment availability does not trace to a lack of construction. In fact, new completions over the last 12 months reached a three-decade high of 362,807 units. Not long ago, that volume of supply was considered a major risk factor for apartment investors. Fast forward 18 months, and the supply wave proved surprisingly insufficient to meet the demand boom.
Net absorption in the 12 months ending in September surged to a record high of 610,715 units. That topped the previous record set earlier this year and smashed the pre-2021 record set in 2000 by an incredible 50.5%.
Incoming market-rate apartment renters are moving in with larger incomes than ever before. The typical household income for a new renter in the 3rd quarter of 2021 topped $70,000, compared to $62,600 in 2020.
Renewal demand has been equally surprising. Retention rates initially spiked as high as 57.8% in spring 2020 when renters couldn't or wouldn't move due to lockdowns. Retention then eased back once lockdowns subsided, and few expected retentions ever to approach lockdown-era highs again. But retention surged back up over the last three months and reached a new pinnacle of 58.0% in September 2021.
In other words, renters looking for other housing options are often finding that their best and most affordable option is to stay put. There are a few available apartments, single-family rentals, or for-sale homes. The options that do exist are often much more expensive. Plus, property managers routinely price renewal leases well below new lease rents.