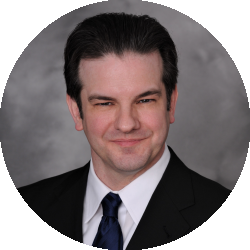 Latest posts by Randolph Taylor
(see all)
"The real estate sector is in a strong position to build its way out of the pandemic and take the economy with it."
The US real estate market is predicted to return to pre-pandemic levels by 2023, with equity REIT investors poised to win big.
Total annual returns for equity REITs are predicted to reach 27.8% in 2021, according to ULI, topping 2019's previous high of 26%.
"The forecast comes close to the 2014 peak of 30.1% and almost doubles the spring 2021 forecast of 15.0%. At 10% annually, the forecasts for 2022 and 2023 fall back to closer to the 20-year average of 11.3%," ULI economists note in a recent release outlining their economic predictions for the next few years.
Meanwhile, the Fall 2021 ULI Real Estate Economic Forecast for 2021 to 2023 says the hotel sector will face 'significant disappointments.' RevPAR fell 47.4% in 2020 and should peak at 12.2% in 2022. The forecast for 2021 has 'collapsed' from 29.6% made in the Spring to 5% now.
"The US economy remains relatively attractive for real estate, especially in contrast with the period immediately following the global economic downturn in 2008/9," said Ed Walter, ULI's Global CEO. "While prolonged high inflation could damage the viability of pipeline projects, the short-term spike predicted should have less impact. This is why we see transaction volumes recovering so quickly and investment returns for core property types looking so healthy. The real estate sector is in a strong position to build its way out of the pandemic and take the economy with it."
ULI predicts GDP growth for 2021 will hit 5.7%, a decline from spring 2021 numbers but "still more than double the bounce back seen in 2010," ULI analysts say. Longer-term forecasts are more stable and remain above the 20-year average of 2.5%.
Inflation may hit 4.3% in the fall but ULI says its analysts are "optimistic about this spike receding rapidly to near 2019 levels in 2023." Interest rates are expected to rise gradually to 1.6% in 2021 and 2.25% in 2023, lower than the 20-year average of 3.07%.
Cap rates are expected to fall to 4.3% for 2021 and 2022 before moving upward again in 2023. And "for capital markets, the forecast shows growing optimism about commercial real estate transaction volumes in the next three years with forecasts falling just short of 2019's peak of $617 billion," ULI notes, adding that issuance of Commercial Mortgage-Backed Securities (CMBS) is expected to rise to approach the 2019 peak of $98 billion.
Vacancy is expected to remain high in 2021 rising 200 basis points with only minimal improvement in 2023. Office vacancy rates are expected to reach a ten-year high of 16.9% annually in 2021 and 2022.
Source: ULI Says US CRE Should Return To Pre-COVID Levels by 2023