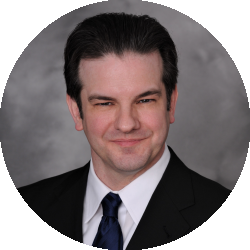 Latest posts by Randolph Taylor
(see all)
With peak Delta variant cases soon to hit this month followed by a likely retreat, apartment renters appear poised more than usual to get out and move, according to an August survey by Apartments.com.
The internet listing service is forecasting up to 8 million new leases to be signed in the next six months, as 53 percent of renters surveyed plan to move before spring.
The survey is based on 20,000 respondents among renters who have set up online search accounts and who submitted leads to apartment communities in the past two years. The information was presented during Apartmentalize last week in Chicago, a conference hosted by the National Apartment Association.
Change in visits to physical locations as tracked by Google from April 1, 2020, to August 15, 2021, saw a 35 percent increase in persons going to retail and recreation; a 41 percent spike in using transit; and a 38 percent increase in being at the workplace.
The pandemic held back renters from moving for various reasons, such as financial concerns (57 percent); no available apartments that fit their needs (46 percent); personal health and mental health worries (37 percent); could not visit the property in person (36 percent); job loss (28 percent); death of loved ones (8 percent) and COVID-19 cases (7 percent).
Some 44 percent of renters now say the country opening up and increasing vaccination numbers are factors impacting their likelihood to move in the next year.
Looking for a New Place
Turnover is expected to rise as 59 percent said they intend to live somewhere else entirely once their current lease expires. Just 24 percent of respondents to the Apartments.com survey said that they expect to renew their lease, which is down from 47 percent who said so before the pandemic. Up to one-third of renters said they wanted to move to a new state.
Renters are optimistic about what a new place means for their lifestyle. Key factors driving their desire to move to include more space (35 percent); upgrading to a nicer place (33 percent); and a change in lifestyle (31 percent).
Renters are seeking to spend more money. When asked: "Thinking about your budget, how much do you plan to spend on rent compared to your current rent?" one-third said more; 18 percent said less and the remainder said, "about the same."
No More Waiting Around
Renter decisions (the search cycle) are happening more quickly; the average renter today takes only 31 days to find a new apartment, down from 46 days pre-COVID and 38 days in Q2. Robust virtual tools, including 3D Tours, HD Video, Hi-Res Photos are more popular than ever in helping renters learn about communities and make faster decisions, Apartments.com reports.
And today, renters are considering fewer communities. On average, apartment seekers are considering 12 communities at the start of their search; they then conduct more research about each one; then 75 percent of renters say they will only seriously consider one to three of those.
Source: Up to 8M Apartment New Lease Signings Expected in Next Six Months