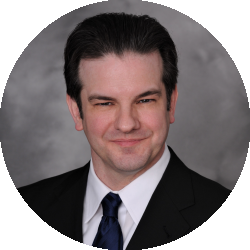 Latest posts by Randolph Taylor
(see all)
Third Quarter Numbers Helping to Extend 'Golden Age of Multifamily
Renter demand for apartments continued to accelerate in the third quarter of 2017 as the market absorbed more than 70,000 units and the overall national vacancy rate for U.S. apartments continued to trend lower after turning sharply up at the end of last year.
"The third quarter (vacancy) numbers are a welcome sign (for owners) after the sharp increase at the end of last year. Overall, it was a strong third quarter, which was a nice surprise," said Michael Cohen, CoStar director of advisory services, during this week's State of the Multifamily Market Q3 2017 Review and Outlook. "We're still in the golden age for multifamily, but we're seeing signs of a gradual slowdown in the apartment market."
Accounting for the slowing apartment market conditions is the gradual upward trend in the homeownership rate, which subtracts from the renter pool as millennials and other groups purchase single-family homes. The rate rose by 20 bps in the third quarter to 63.9%. A one-percentage point increase in the homeownership rate would subtract about 800,000 rental units from net absorption, Cohen said.
Slowing rent growth and sales transaction volume, paired with flattening prices for apartment properties, are also cutting into apartment fundamentals.
But don't blame overzealous developers. Despite blaring headlines about apartment oversupply in certain markets, the U.S. has been in a period of housing undersupply. While apartment construction remained at elevated levels during the quarter, overall inventory of new housing, including single-family homes and for-sale housing, remains near all-time lows.
"There's more than enough renter demand to fill 50,000 new units each quarter," Cohen said. "Outside of a few select markets such as Austin, Nashville and Washington, DC, the supply wave isn't having a dramatic effect on broader U.S. fundamentals."
Because of this relatively modulated level of new supply, some Wall Street analysts continue to favor apartment REITs that have shifted from an acquisition to a development strategy.
"We continue to favor development oriented multifamily REITs, as we like the concept of owning new, state-of-the-art assets in the correct locations at replacement cost," said John Guinee, REIT analyst for Stifel Nicholaus. "We see little risk in development of the right product in the right location."
Once supply of for-sale ramps up again, however, CoStar analysts believe affluent renters are more likely to wade back into the buying pool, especially in lower cost markets.
"For those looking to play the housing cycle, entry level condo or single-family homes represent attractive options, given some the shifts by millennials we're beginning to see and will continue to see for quite some time," Cohen said.
Executives for publicly traded multifamily REITs confirmed that while the fundamental case for apartments remains strong, rising supply will eventually increase competition among developers.
Terry Considine, chairman and CEO of Apartment Investment & Management Company (NYSE:AIV), told investors last week he's expecting the broader economy to continue its steady growth while demographics will support continued solid demand for apartments.
However, "competition from new supply will continue, although there will be rotation as to which submarkets are exposed," Considine said.
"We're still seeing a slowdown both in terms of starts and deliveries in our markets, which has more than to with the overall tightening of money for developers and [shortage of] qualified construction workers," noted John Williams, chairman and CEO of Preferred Apartment Communities, Inc. (NYSE:APTS).
Over the past year, some U.S. markets, such as Stamford, CT; Pittsburgh and Honolulu, have seen lower apartment vacancy, in most cases due to lower levels of new supply. Conversely, higher levels of new apartment construction in Austin, San Antonio, Denver as well as in several Florida markets, such as Fort Lauderdale and Orlando, have bumped up vacancy rates in those markets over the last 12 months.
Leasing activity flattened toward the end of the quarter, while rent growth remained positive but at a lower rate than the 2015 and 2016 peak levels, coming in at 2.4% in the third quarter of 2017. Sacramento led the nation in apartment rent growth at nearly 8%, which CoStar analysts conjectured was possibly a ripple effect from the affordability crisis in the San Francisco Bay area. Salt Lake City, Las Vegas, Phoenix, the Inland Empire and Orlando also logged strong apartment rent growth during the third quarter.
Daily rental rates in Houston jumped almost overnight in the wake of Hurricane Harvey, which removed thousands of units from apartment inventory while increasing demand from homeowners forced from their homes by flooding and storm damage.