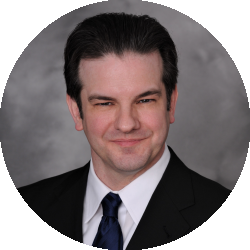 Latest posts by Randolph Taylor
(see all)
Millions of Americans who lost their jobs during the pandemic have fallen thousands of dollars behind on rent and utility bills. In one of President Joe Biden's first official acts after his inauguration, he extended the federal ban on evictions through March.
While eviction moratoriums and billions in federal rental aid have been a safety net for tenants and landlords facing hardship, the question is what's next for the rental housing industry to survive.
Greg Brown, senior vice president of government affairs for the National Apartment Association, discusses what he believes needs to be done for renters and landlords to stay afloat.
$25 billion in rental assistance was passed in December and now more rental assistance is on the table with the next stimulus package. Has the initial $25 billion been effective or is it too soon to tell? Is more needed?
The $25 billion in rental assistance passed as part of the Consolidated Appropriations Act (CAA) of 2021 was a critical first step and life preserver for renters accruing insurmountable debt and those housing providers who have been fronting America's rental housing bill for nearly a year. We know that, even with other financial relief such as enhanced unemployment benefits and stimulus checks, people are still struggling, and it's important to have dedicated rental assistance so that residents don't have to choose between paying for groceries or housing.
Unfortunately, there has been a lag in distributing these critical funds to those who need help the most. While the U.S. Treasury has issued guidance in the form of FAQs, and promised additional guidance, grantees ultimately determine their eligibility and application processes. Variations in interpretation and additional layers of requirements can deter participation and prevent efficient distribution of the funding. And those programs created with CARES Act funding must be updated to comply with the requirements outlined in the CAA. As such, ensuring that relief gets to the renters, and subsequently the rental housing providers, who need it most is an immediate priority.
The federal Emergency Rental Assistance Program is indisputably a necessary part of sustaining and rebuilding our economy and we must also ensure that it receives sufficient, robust funding.
How does the program work? How can you apply?
The U.S. Treasury Department is distributing emergency rental assistance funds directly to eligible grantees, including the states and local governments with more than 200,000 residents, with no state receiving less than $200 million.
In terms of eligibility, households that are currently unemployed and have been unemployed for 90 days and households earning 50% of area median income (AMI) and below are being prioritized. However, jurisdictions have some flexibility to serve those with incomes up to 80% of AMI and can establish additional criteria depending on the needs of that community. The measure bases qualifying income on the income the household is receiving at the time of application for assistance and not their prior income.
Applications must be made directly to state, local or tribal grant recipients. Residents can apply themselves, but there's also an option for property owners to apply on behalf of a resident if the resident grants written permission. Once an individual has been approved, the assistance goes directly to the owner to pay the resident's balance. This streamlines the process and ensures that the money goes toward housing needs.
For specific questions about eligibility, the Treasury Department released frequently asked questions clarifying qualifications and use of the funds, but again there is some level of variation at the state and local level.
Is it a loan? Can it be used to cover back rent?
No, the current Emergency Rental Assistance Program provides assistance on a grant basis, and individuals will not need to pay back any money.
The aid can be used to cover up to 12 months of back rent and housing-related expenses due to Covid-19. Grantees must pay some amount of arrears before they can fund forward-facing rent. If there's proof that a resident's housing status could continue to be in jeopardy due to ongoing unemployment, the program can also provide up to three months in prospective rent.
What is the current distribution strategy and how can the federal government improve it for the next round of stimulus?
Overall, we believe that running the rental assistance program through the Treasury Department will help ensure quick deployment in the future. However, there are limited funds available, and there's a lot of red tape and confusion about implementation at the state level that are hampering rental assistance rollout.
Beyond the guardrails set by Congress, states and localities have the ultimate jurisdiction in how funds are distributed. Some states already had rental assistance programs in place from CARES Act funds, so the federal program will help to replenish those sources where money was running out. Others have had to act quickly to set up the proper channels to screen applications and distribute the funds in an efficient and timely manner.
We need more funding and a streamlined distribution process to truly address the burden renters, mom-and-pop owners and other affordable housing providers are facing.
A few key considerations to maximize efficiency and effectiveness of the program include:
● Minimizing the amount of paperwork that a resident must submit. If the process is too complicated or requires documentation from a variety of sources, this can be a barrier to individuals who truly need the help and stall the process while more debt piles up.
● Another important piece of this is accepting applications in multiple forms (electronic, paper, etc.) because you may have folks who have limited access to Wi-Fi, fax machine or printer.
● Programs that have proved most effective allow for a housing provider to seek assistance on behalf of their residents, as well as to inquire about the status of an application of a resident, helping to move the process along.
Are there any examples of states or localities that have implemented a really effective rental assistance program that other leaders, including those at the federal level, can learn from?
Colorado's Rental Assistance Program, Property Owner Preservation, in particular, has drawn praise around the country. It was initially set up using CARES Act funding, so some adjustments are being made in accordance with the CAA funding, but one of the most successful elements of the program was that it allowed housing providers to seek assistance on behalf of their residents. This is particularly important because it allows as many people as possible to be working towards relief for those who need it most. Plus, if you have an owner with multiple residents in need of assistance, they become familiar with the process, eliminating some of the confusion that a first-time resident applicant might experience.
In addition to federal rental assistance, there's continued talk of extending the federal eviction moratorium. How does rental assistance work with a moratorium?
From what we've seen this past year, moratoriums work against the goal of securing direct rental assistance. Eviction moratoriums are politically popular and well-intended, but they don't achieve the goal of keeping residents in their homes—they just kick the can farther down the road.
But this can't wait. Bills are piling up for residents now. Many are several thousand dollars, if not more, in debt. According to the Census Household Pulse Survey for the week of February 21, 27.5% of renters expressed little to no confidence in their ability to pay rent in March. At the same time, owners can no longer carry the burden of housing America's renters without sufficient income.
There's a misconception that the rental housing industry is dominated by large corporate owners with significant investment backing. But in reality, more than half of the nation's rental housing supply—22.1 million units—is owned by small mom-and-pop landlords who own less than five units. They don't have reserves to fall back on and many have burned through their personal savings trying to help residents and make ends meet.
What solutions do landlords and renters absolutely need to see coming from this next relief package?
The answer is simply stated, but it's going to take a lot of work and resources to accomplish. The number one solution we must continue to advocate for is swift, ongoing, targeted rental assistance. This issue isn't going away anytime soon—millions of renters and mom-and-pop owners across the country are chasing a moving target as rental debt and other bills pile up.
Rental assistance ensures that residents are in a financially stable place coming out of the pandemic and that housing providers can continue to do their job and provide quality housing. In addition to more funding, we need to see a streamlined application process, guidance for states and an efficient distribution method.
There's no way for an industry that provides such a critical service to function without income. This is a low-margin business and the ripple effects of unpaid rent not only affect the viability and quality of the housing stock, but the quality of our communities.
Only 10 cents of every rent dollar is profit—38 cents covers the mortgage; 14 cents covers property taxes which fund schools, firefighters and other emergency services; 16 cents covers operating expenses including routine maintenance; 10 cents covers payroll, supporting the industry's 17.5 million jobs; and 12 cents covers capital expenses. If owners don't have the money to pay these bills, units will fall into disrepair and could ultimately go into foreclosure. This would only further deplete the already scarce affordable housing supply.