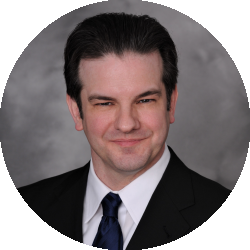 Latest posts by Randolph Taylor
(see all)
With some unemployment benefits from the CARES Act set to expire at the end of next month, industry groups are pushing for more federal aid.
As multifamily owners and landlord groups wait on the Senate to pass more rent relief legislation for those financially impacted by the ongoing coronavirus pandemic, some cities and states have wasted no time launching their own relief efforts to help renters make ends meet.
But with the extra $600 in weekly unemployment benefits for eligible individuals poised to run out soon, many in the industry are worried that more support may not come soon enough to prevent big problems for landlords and renters alike.
"I think that despite what has been provided with unemployment insurance and stimulus checks, at some point, there will be a breaking point for a lot of residents," said Cindy Chetti, senior vice president for government affairs at the National Multifamily Housing Council.
Congress passed the latest coronavirus relief bill last month, but it has not yet been taken up by the Senate. In the current version of the HEROES Act, there is $100 billion in rental assistance and a 12-month eviction moratorium that also includes protections relative to forbearance.
The jobs report released earlier this month that showed the unemployment rate in May had dropped from the previous month, leading many to believe that this would further stall the Senate from picking up the HEROES Act, which in its current iteration, includes extended unemployment, additional stimulus checks and maintains the added weekly unemployment benefit of $600.
Both New York and New Jersey passed $100 million rent relief bills last month aimed at assisting renters impacted by the COVID-19 health crisis, while the city of Houston passed a $15 million COVID-19 rental assistance program earlier in May. Other states have proposed similar legislation, but will it be enough in the absence of federal aid?
"I think it's too early to tell whether or not it will be enough," said Chetti, pointing to a recent study that estimated 26 percent of the 43.5 million renters in the U.S. would need temporary rental assistance due to business closures or other issues related to the coronavirus outbreak.
Researchers from the Joint Center for Housing Studies at Harvard University have estimated that rental assistance for Americans with at-risk wages—including those in services, retail, recreation, transportation and travel, and oil extraction—could range anywhere from $274 million up to $7.5 billion.
Meanwhile, Chetti has been working with the Senate on key issues related to emergency rental assistance, forbearance issues, and limitations on eviction moratoriums. In particular, NMHC is pushing for "guard rails" on eviction moratoriums that would include more definitive timelines and be tied to those impacted financially due to COVID-19.
"While action on new legislation may not happen tomorrow, I think there will be a growing urgency for lawmakers to take action and push deadlines or pass something like a rental assistance fund," she said. "I think the timelines for when those benefits sunset will be a time when the Senate will have to make decisions about what to do."
Source: Multi-Housing News By Holly Dutton June 11th, 2020