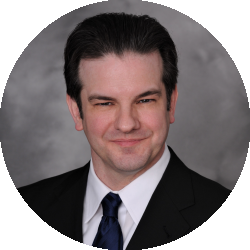 Latest posts by Randolph Taylor
(see all)
Apartment rent payments overall have remained stable throughout the pandemic—a welcome surprise considering the rapid increase in unemployment. The reason? Renters have been prioritizing rent payments. This is according to Freddie Mac, which recently reviewed several apartment rent data sources, including National Multifamily Housing Council, The Household Pulse Survey, LeaseLock, Apartment List, and National Association of Real Estate Investment Trusts.

All of the outlets reviewed used vastly different criteria and methodologies, ultimately leading to different rent collection results. However, despite these variances, Freddie Mac found that rent collections were strong across the board. There was an average of 93.6% full or partial rent payments in May and 94.2% full or partial rent payments in June.

Freddie Mac found four major variances in the data related to timing, survey size, sample group, and whether or not partial payments were included. Due to the pandemic, rent payments have come in later than the typical five-day grace period. While most payments were still made earlier in the month, payments also came in later than usual and continued to come in throughout the month. The survey size varied dramatically, with some outlets looking at national numbers and others looking at too small a sample size. In addition, the sample group also varied between data outlets with some looking only at large and institutional owners, while others conducted household polls. Overall, there many missed single-family rentals, small units, and small apartment units. Finally, partial payments were included in some reports and only full payments in others, which impacted the results.

One cautionary note when evaluating these findings: In a separate report, the National Multifamily Housing Council recently noted that rent payment data is only one way to view the health of the market. Rent collections vary by geographic region and by asset class, ultimately leading to a misrepresentation of the market when viewed from a macro perspective. The organization noted that rent payments make it seem like the market is holding up, but really, the market is not performing well, especially with some major metros reporting severe decreases in average rent payments and investment activity.

Can It Last?

Earlier in the pandemic, rent collections were buoyed by unemployment insurance and the extended CARES Act unemployment insurance as well as stimulus. Since then, many renters have also dipped into savings accounts to make the rent payments and it is expected that the expired unemployment benefits will likely impact rent collections in some way. Freddie Mac has yet to see a decline in payments following the expiration of the benefits in July; however, the lack of a permanent replacement will likely put pressure on rent collections through the end of the year, according to the organization.


Source: www.globest.com