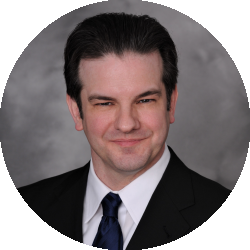 Latest posts by Randolph Taylor
(see all)
Why I Want to Know More About ESG in Multifamily
Interviews for this year's 20 for 20 White Paper, ESG (Environment, Social and Governance) was an unsurprisingly common theme. Based on the 20 conversations with senior executives, it seemed that ESG was becoming a driver in many decisions, including technology implementations.
At the time, I noted that while the influence was big, it was unspecific. The parameters executives used to define potential ESG benefits of technology projects seemed extremely broad. The most sophisticated companies in the domain appeared to be at the stage of defining how they could measure ESG rather than using it as a decision-making criterion for individual projects. 
The broader media coverage of ESG in the nine months or so since those interviews has presented a mixed bag of views on ESG. It makes me want to know more about how it's affecting multifamily operations and technology. 
A Shifting Tide?
I was interested to read a recent special in The Economist (ESG Investing: A Broken Idea) that provided a detailed review of current ESG investment practices. The collection of articles referenced (and were perhaps inspired by) an essay series by Tariq Fancy, the former chief investment officer for sustainable investing at BlackRock, the world's largest asset management company. 
Fancy called into question the ultimate benefits of ESG initiatives, claiming that the profession is little more than "marketing hype, or spin and disingenuous promises from the investment community." He pointed out that investments were rendered acceptable according to the ESG narrative that could be established rather than hard facts about their benefit. 
The Economist took a similar perspective, generally calling into question the legitimacy of current ESG measures for several reasons. One, there are far too many of them. A study of six ESG rating agencies found that they used 709 metrics across 64 categories, only ten of which were common to all six agencies. 
As well as the sheer number of metrics, the Economist questioned the variety of interchangeable metrics that can contribute to ESG scores. If firms can balance poor "environmental" scores with higher "social" ones—which are heavily dependent on the prevailing political climate—it is hard to see how the scores encourage real accountability. 
The Economist strongly suggests that the ESG industry is, at least in part, driven by the need for asset management firms to identify new revenue streams. The recent apparent cancellation of "Dilbert" cartoons for ridiculing ESG culture at work also suggests a sadly familiar politicization of what ought to be a force for good.
A Multifamily Perspective
My sense from the executive interviews is that multifamily perspectives of ESG are firmly downstream of the broader investment community. Of the interviewees, public companies or anyone who has to raise capital paid the most attention to ESG. If investors look increasingly to the ESG performance of companies in deciding where they place investments, then ESG is de facto important. But details are scant.
The Economist's strong recommendation is to scrap most of what investors currently think of as ESG and replace it with just "E," which should stand not for "emissions" rather than "environmental." 
If companies were to hold themselves to the standard of trying to reduce emissions, stakeholders would at least have a chance to establish whether or not the companies were achieving their goals. There would also be a clear and broad benefit: reducing the contributions to climate change. 
The appeal of this approach is to make targets specific and measurable. The article parallels the other things we use to measure investments, most notably accounting measures. For example, the metrics included in companies' profit and loss statements and balance sheets are concrete in a way that ESG metrics currently are not. 
Towards Concrete Measurements?
If the tide were to turn in the investment community way the Economist and Mr. Fancy recommend, it is interesting to consider what it would mean for multifamily. It might tighten the scope so that only things with a direct environmental impact matter. Utility usage and the selection of development materials could become the primary or even the sole focus of the thing we currently call ESG. 
Of course, at this point, nobody knows how priorities will change. But what particularly interests me is what multifamily firms are actually doing concerning ESG. 
When I prepare to interview 20 more leaders at the end of the year for next year's paper, you can be sure I will ask them for their views on ESG initiatives. I want to know more about what went on this year, how we can expect them to change in 2023, and to get a read on where ESG sits in the priorities of executive leadership.  
Source: Why I Want to Know More About ESG in Multifamily