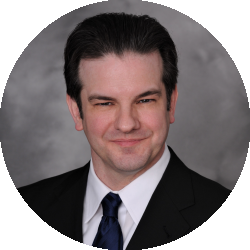 Latest posts by Randolph Taylor
(see all)
Why One Expert Says CRE Investment Options Have 'Never Been More Compelling''
As the US pulls out of the COVID-19 pandemic, the range of potential upside CRE investment opportunities have never been broader, according to John Chang, Senior Vice President of Research at Marcus & Millichap.
"The spectrum of real estate opportunities has never been broader or more dynamic," Chang said in a recent video breaking down the state of the CRE investment market. "There's a unique confluence of events that have shaken up traditional real estate investment models and that has created a very dynamic set of options."
What's driving the trend? "The pandemic of course, but also our reaction to the pandemic," Chang said. "We had an economic lockdown. Behavior changed as people began working from home and many relocated to new cities."
Compounding that: the more than $5 trillion in stimulus that's been poured into the US economy, as well as low interest rates and "off the charts" cash savings. Around 72 million millennials are in the process of getting married, having families and buying houses, and another 71 million baby boomers are downsizing and retiring.
And now, "the very rapid pace of vaccinations in the last few months is being followed by an economic renaissance," Chang says. "Retail sales have skyrocketed and a variety of forward looking indicators are hitting all-time highs."
The supply and demand metrics within CRE "are equally dynamic, offering a wide spectrum of considerations," Chang says. He notes that self storage occupancy is at an all time high, while hotel occupancy is back to 50% range after bottoming at 25% in April. Apartment vacancies ended the first quarter at 4.5%, up just 10 basis points from last year, and industrial posted a modest uptick in vacancy driven by the record construction and deliveries last year.
Chang says student housing and seniors housing will likely rebound as schools open and vaccine programs keep pace, while retail "runs the gamut "from well-performing single tenant needs-based retail to outdated shopping malls ready for adaptive reuse.
"The spectrum of options has ever been more compelling – especially for investors who keep their eyes on the horizon," Chang said.
Source: Why One Expert Says CRE Investment Options Have Never Been More Compelling